RadarBali.com reports that a Californian tourist has died during a descent from the peak of Mount Batur Volcano in the Bangli Regency of Bali.
The body of Robert S. Evans, age 70, was found on the mountain face on Sunday, 08 May 2022, at 7:00 am.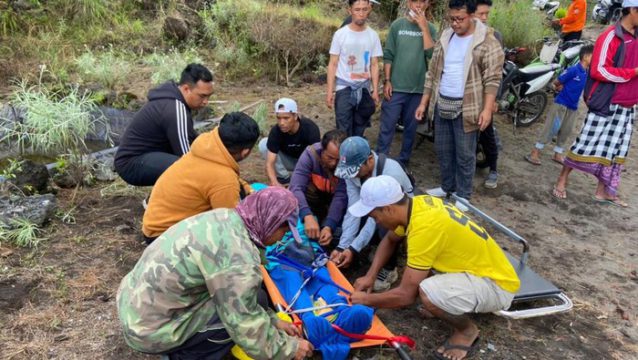 Authorities say the man collapsed while descending the mountain during a sunrise climb.
Robert Evans was part of a five-person group, including a guide, who began their ascent at 3:30 am, arriving at the volcano's caldera just before sunrise at 5:30 am. Enjoying the sunrise, the group took photos before beginning their descent at 7:00 am. As the trip down began, one group member reportedly screamed as the American slipped and fell.
When the American slipped on the north face of Mount Batur, he fell into a ravine measuring around 50 meters in depth. Another California climber, Travis Steven Comeau (31), a doctor, and the guide Made Wage worked to save Evans. Unfortunately, Robert Evans died on the side of the mountain.
The spokesperson for the Bangli Police Precinct, Iptu Wayan Sarta, confirmed the incident and the fatality. "It is suspected that the man was exhausted and was not sufficiently cautious in making the descent, resulting in a fall into a 50-meter ravine," said Officer Sarta.
Evan's body was removed from the mountain by search and rescue workers before being sent to the General Hospital in Bangli. A medical examination by Dr. Desak Ayu Sri Cintya in Bangli also revealed cuts and abrasions to both knees, severe head injuries, and broken ribs.