Convicted Indonesian terrorist, Abu Bakar Baasyir, was released from prison in Indonesia on Friday, 08 January 2021.
The 82-year-old is accused by international agencies and members of the global intelligence community of being the spiritual head of Jemaah Islamiyah (JI) – a group with links to Al-Qaeda and behind the 2002 Bali bombings. In 2014, Baasyir proclaimed his allegiance to Abu Bakr al-Baghdad, the now-deceased Iraqi terrorist and leader of the Islamic State of Iraq (ISIL).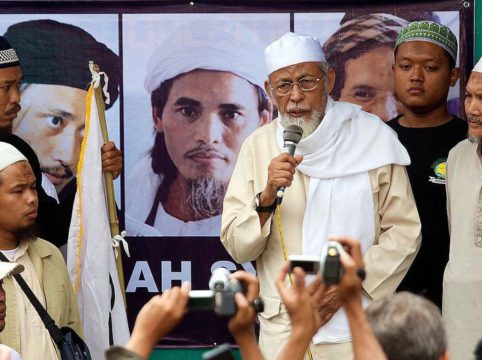 Baasyir remains committed to establish a caliphate in Indonesia and the imposition of shariah law in Indonesia.
The Cleric's release from imprisonment in Bogor, West Java, was granted by Indonesia in recognition of his age, failing health, special remissions, and for time served from a 15-year sentence for terrorist activities imposed in June of 2011.
Remissions granted for national and religious holidays cut 55 months from Baasyir's 16-year prison term.
Like all prisoners convicted of major crimes, such as terrorism, Baasyir will remain under surveillance and supervision by Indonesian law enforcement.
The founder of a religious boarding school, Abu Bakar Ba'asyir's return to Cemahi, Sukoharjo, Central Java, was greeted with banners and welcome posters erected by neighbors. Authorities have reminded the Cleric and his followers not to hold mass meetings or prayer sessions in keeping with health protocols now in force to prevent the spread of COVID-19.