As reported by Balipost.com, Bali's Interfaith Council (FKUB), in collaboration with the Provincial office of the Ministry of Religion, The Provincial Police Command, and regional military authorities, have issued directives for the observance of Balinese New Year (Hari Suci Nyepi Tahun Baru SAKA 1944) on 03 March 2022.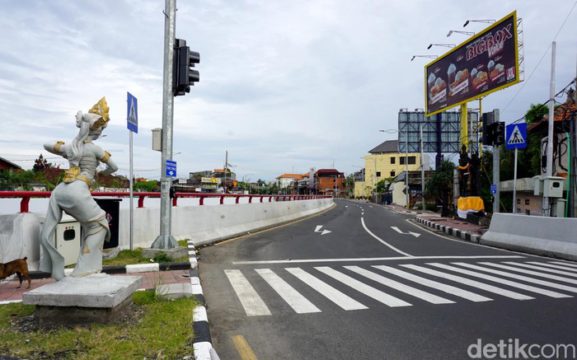 Nyepi is 24 hours of absolute silence imposed on the island of Bali from 6:00 am on Thursday, 03 March 2022 until 6:00 am the following morning. During this period, Bali's Ngurah Rai Airport is closed to all flights; the seaports closed, ferry services suspended, people confined to their homes, and tourists are not allowed to leave their hotels. Even streets are emptied of vehicular traffic, as hotel workers must remain at their place of employment, prohibited from returning home from Wednesday evening until Friday morning.
The Bali-Hindu tenet of "Catur Brata" stipulates that during Nyepi, devout Balinese must obey the four chief prohibitions of "Amati geni" (not igniting any fire or lighting), "Amati Karya" (to refrain from work), "Amati lelungan" (to not venture outside the home), and "Amati lelanguan" (to not partake in pleasurable activities and entertainment).
Non-Hindu people residing in Bali during Nyepi must observe this sacred day of peace and introspection by remaining inside their places of residence for the entire 24 hour period, avoiding activities that would transgress the observance of the day of silence.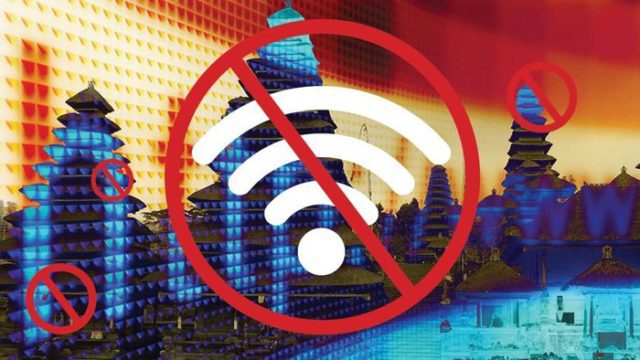 The FKUB directives for Hari Suci Nyepi Tahun Baru SAKA 1944 from 6:00 am on Thursday, 03 March 2022 until 6:00 am the following morning stipulate:
● The suspension of services by cellular providers for mobile phone networks and Internet Provided TV (IPTV) during the entire 24-hour period. In years past, this has seen the suspension of cable and satellite TV service, but Internet Service Providers (ISP) have been allowed to continue to operate.
● Radio and TV broadcasts in Bali must be suspended for 24 hours.
● All public transportation services are suspended. Private vehicles of any kind and even pedestrian traffic are banned from Bali's streets during the 24 hours
● Bali Ngurah Rai Airport and all Seaports remain at a standstill for 24 hours.
● No fireworks or pyrotechnics are allowed.
● No amplification that others might hear is permitted.
● Noisemakers are prohibited.
● Drones operations are not allowed.
The FKUB also reminds hotels that offering branded "Hari Raya Sepi" packages are not allowed.
Related Articles
Nyepi: A Millennium & More of Bali Silence