The Bali Provincial Police Command has announced that as part of the Patuh Agung 2020 Road Safety Campaign, motorcycle operators failing to wear a helmet will be ticketed.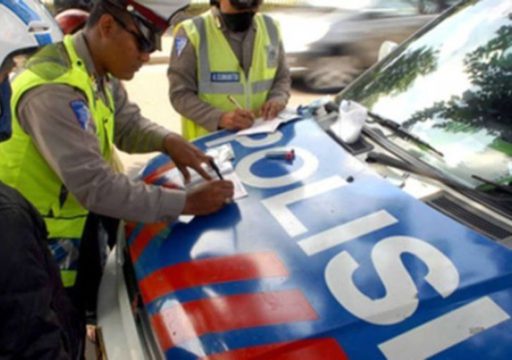 The "Get Tough policy" requiring the wearing of helmets will also extend to Balinese motorcyclists in traditional dress wearing an udeng who have been granted an exemption from the rules in the past.
Tribun-Bali.com reports that the 14-day-long Patuh Agung 2020 Campaign will commence on 23 July 2020 and extend to all areas of the Island.
The two-week-long "Operasi Patuh Agung" is an annual undertaking held nation-wide by the Indonesian Police. As in years past, motorists can expect highly visible and numerous police checkpoints in every city and regency across Bali and the rest of the Nation.
Motorcyclists failing to wear helmets, driving in the wrong direction, and failing to have the necessary licenses and registrations can expect to be ticketed. The Police will also cite underaged drivers.
A Bali police spokesperson said the failure to wear a face mask is not on the radar of those tasked to implement "Operasi Patuh Agung," explaining that the requirement to wear a surgical mask is not listed under traffic laws and ordinances.
Police said drivers in traditional dress on their way to religious ceremonies, but failing to wear a helmet are likely to be ticketed by the Police. Police remind male motorcyclists that the simple Balinese udeng headdress can be easily stored, to be worn once the motorcycle has arrived at its appointed destination.
It is not clear how police plan to deal with women passengers, either as drivers or pillion passengers, who often wear their hair in highly decorative buns that make wearing a helmet highly problematic.