NOTICE: This article contains graphic social media video coverage that may be upsetting to some readers.
Five workers at The Ayuterra Resort in Kedewatan Village on the outskirts of Ubud, Bali, died in a lift malfunction mid-day on Friday, 01 September 2023. The three female and two male housekeepers were all passengers on the hotel's glass-encased inclinator. A steel cable suddenly malfunctioned, sending the five victims hurtling down a steep embankment.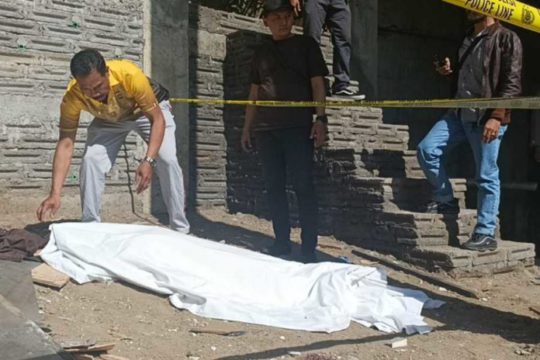 The approximate distance traveled by the falling inclinator was 100 meters. One of the five dead workers was thrown from the inclinators, eventually coming to rest on the adjacent river ravine.
The Chief of the Ubud Police Precinct, I Made Uder, told the press that the lift's wire cable broke at 1:00 p.m., allowing the lift compartment to fall without restraint to the bottom of the ravine.
The identities of the two male and three female workers killed in the accident were: Sang Putu Bayu Adi Krisna,19, a male from Banjar Kedewatan; Ni Luh Supernigsih,20, a female from Banjar Paneca, Payangan; I Wayan Aries Setiawan, 23, a male from Banjar Abiansemal, Ubud; Kadek Hardiyani, 24, a female from Banjar Teruna, Bangli; and Kadek Yanti Pradewi,19, a female from Banjar Dinas Beji Buleleng.
Witnesses told police how the five hotel workers were ascending on the inclinator when the steel cable failed. A cook working at the hotel, I Ketut Suwiarta, said he heard screams followed by the noise of the inclinator crashing to a halt. Other staff rushed to the location using an external stairway. Three of the workers were still breathing at the crash site.
WARNING GRAPHIC CONTENT AHEAD
The following video, downloaded from the Instagram Account @info_teggallalang, may upset some readers. It shows surveillance footage of the tragic fall and fatal landing of the inclinator at The Ayuterra Resort that claimed five lives. Some readers may choose NOT to click on the image that shows the final moments and crash of the Inclinator.
Forty-five minutes after the incident, the three surviving workers – Ni Luh Supernigsih, I Wayan Aries Setiawan, and Kadek Yanti Pradewi, arrived at the nearby Payangan Hospital. The three died shortly after they arrived at the hospital.
Two other victims, Kadek Hardiyani dan Sang Putu Bayu Adi Krisna, were declared dead at the scene with their bodies evacuated by the police to the morgue at The Arisanti Hospital in Ubud,
Police have launched an investigation examining the condition of the lift inclinator and the circumstances surrounding the fatal accident.
The five killed in the mishap were from the hotel's housekeeping department, where they were daily workers.
Efforts by NusaBali.com to contact Linggawati Utomo (62), the owner of Ayuterra Resort, by handphone have been unsuccessful.
Related Links
Questions on Child's Death in Hotel Pool
Stay Informed on Bali Tourism-Related News: Subscribe to Bali Update