The Indonesian Government has revised the official list of National and Shared Holidays (long weekends) for 2023.
As reported by Kompas.com, the recent changes in the official calendar of holidays affect the National Holidays and Shared Holidays in connection with Hari Raya Idul Fitri 1444 Hijriah. Initially scheduled for 21, 24, 25, and 26 April 2023 is now changed to 19, 20, 21, 24, dan 25 April 2023.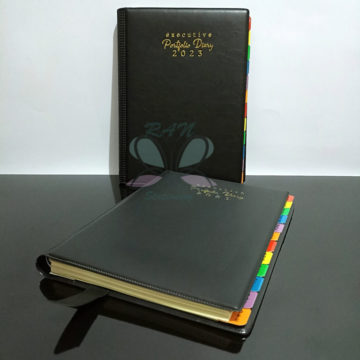 The changes were conveyed via a joint ministerial decree issued by the Minister of Religion, the Minister of Manpower, and the Minister of State Apparatus Utilization and Bureaucratic Reform.
Explaining the last-minute change in dates, the Coordinating Ministry for Human Development and Culture, Muhadjir Effendy, said: "The consideration in moving the dates for the shared holiday and adding a day was done to allow the public to advance their holiday to avoid logjams at the height of the "mudik" (homecoming) period falling on Idul Fitri Day 21 April 2023.
The comprehensive National Holidays and Shared Holidays for the remainder of 2023:
Friday, 07 April 2023 – Good Friday – Crucifixion of Jesus Christ
Wednesday, 19 April 2023 – Shared Holiday – Long Weekend
Thursday, 20 April 2023 – Shared Holiday – Long Weekend
Friday, 21 April 2023 – Shared Holiday – Long Weekend
Saturday, 22 April 2023 – First Day Hari Raya Idul Fitri 1444 Hijriah
Sunday, 23 April 2023 – Second Day Hari Raya Idul Fitri 1444 Hijriah
Monday, 24 April 2023 – Shared Holiday – Long Weekend
Tuesday, 25 April 2023 – Shared Holiday – Long Weekend
Wednesday, 26 April 2023 – Shared Holiday – Long Weekend
Monday, 01 May 2023 – International Labor Day
Thursday, 18 May 2023 – Ascension Day of Jesus Christ
Thursday, 01 June 2023 – National Pancasila Day – Hari Raya Pancasila
Friday, 02 June 2023 – Shared Holiday – Long Weekend
Sunday, 04 June 2023 – Hari Raya Waisak 2567 (Birthday of the Lord Buddha.)
Thursday, 29 June 2023 – Hari Raya Idul Adha 1444 Hijriah
Wednesday, 19 July 2023 – Islamic New Year 1445 Hijrah
Thursday, 17 August 2023 – Indonesian Independence Day
Thursday, 28 September 2023 – Birthday of the Prophet Muhammad SAW
Monday, 25 December 2023 – Christmas Day
Tuesday, 26 December 2023 – Shared Holiday – Long Weekend

Related Article
16 Holidays & 8 Long-Weekends Days in 2023
Stay Informed on Bali Tourism-Related News: Subscribe to Bali Update