Movie theatres across Indonesia are scheduled to reopen on Wednesday, 29 July 2020, all following new standard operating procedures (SOP) stipulated as mandatory health protocols by the government to prevent the spread of COVID-19.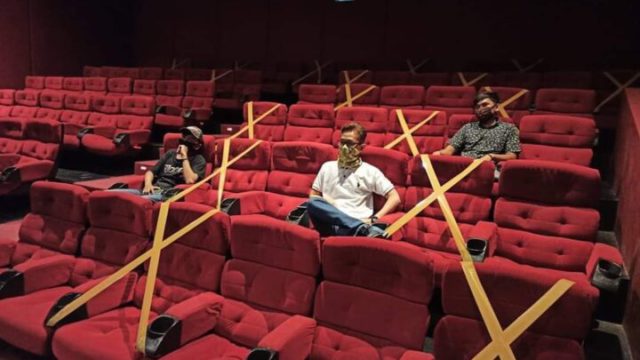 To herald the reopening of theatres, the Minister of Tourism and the Creative Economy, Wishnutama Kusubandio paid a "test visit" to a Jakarta "bioskop" at Plaza Senayan on Friday, 10 July 2020, to demonstrate what moviegoers will experience when going to the movies in the "new normal."
The Minister said the protocols, put in place for the reopening movie theatres, are part of an overall program operating under the banner of "Indonesia Care" – intended to demonstrate to the public the national commitment to hygiene, safety, and security.
When theatres reopen on 29 July 2020, the following health protocols will be in evidence:
Safe distancing positions will be marked out for those queueing for tickets or to purchase refreshments.
Those visiting movie theaters are required to wear face masks.
Thermal body temperature scans will be performed at every theatre's entrance.
Moviegoers are expected to wash and sanitize their hands at the handwashing stations available at various locations at every theatre.
A QR code will be on display at every theatre, and visitors are expected to download the code to enable tracking should a virus cluster be later linked to the theatre.
To encourage cashless and no-contact processing, express access to the theatre will be provided to those purchasing their admission tickets in advance and online before showing a film.
Social distancing and hygiene protocols will be enforced in restrooms and lounge areas of each theatre.
Those attending the theatre as a family or affinity grouping may sit together in the theater, but social distancing in seating will be enforced for all others via a designated empty seat system.
As reported by Kompas.com, following his inspection visit, Wishnutama proclaimed all the mandated protocols were in place and operating successfully.
See you at the Movies on 29 July 2020?