President Joko Widodo has, for the second time, extended the Emergency Limitations on Public Movement (PPKM) Policy that initially commenced on 03 July 2021, will now remain in effect until 02 August 2021.
The President has used the latest extension to modify the regulations surrounding PPKM, including those affecting small-scale traders.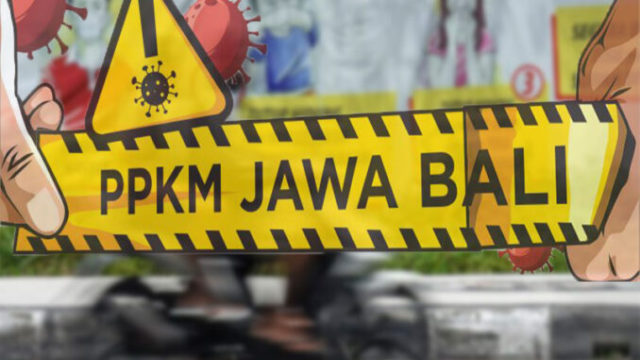 "Food stalls (warung makan), pushcart food stands (kaki lima), snack stands, and similar enterprises operating in the open air are now permitted to operate until 8:00 pm by following strict health protocols and allowing customers to linger for no longer than 20 minutes," explained the President, during a virtual press conference on Sunday, 25 July 2021.
Meanwhile, public and traditional markets selling essential food items (sembako) can remain open while following stringent health protocols.
Other vendors at public and traditional markets selling non-essential products can remain open each day until 3:00 pm by following their respective regency's regulations and limiting customer visitation to 50% of their normal capacity.
"Pushcart vendors (kaki lima), grocers, voucher sellers, agencies, barbershops, laundry, hawkers, small repair shops, car/motorcycle wash, and other small enterprises can open until 9:00 pm according to technical requirements established by the local government," said Joko Widodo.
The President prefaced his remarks, saying that the most recent decision to extend PPKM until 02 August 2021 has was taken after thoroughly considering all aspects of health, social impact, and the economy.
Related Articles
PPKM Lockdown Extended until 25 July 2021
Time Will Tell on Efficacy of PPKM-Darurat