Although the Indonesian Central Government is providing financial assistance in the form of grants to local hotels and restaurants, hundreds of tourism businesses in Bali's Klungkung Regency are likely to receive no share of the Rp. 9.7 billion allocated as aid for their region.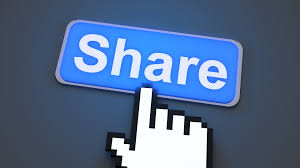 Many restaurants and hotels in Klungkung have no or hold incomplete operating licenses and, as a result, do not qualify for government assistance.
As reported by Tribun-Bali.com, the Regency's Assistant for the Economy and Development, Luh Ketut Ari Citrawati, says 70% of the Rp. 9.7 billion is earmarked for hotels and restaurants, with the remaining 30% going to the Regency's coffers. "30% or around Rp. 6.3 billion will go to restaurants and hotels in Klungkung to support their operations," said Luh Ketut Ari Citrawati on Monday, 19 October 2020.
According to Citrawati, many hotels and restaurants in Klungkung will receive no share of the aid funds because of their past failure to hold the qualifying operating license valid through August 2020 or have failed to pay hotel and restaurant taxes (PHR) through 2019. The financial aid share will be granted proportionately based on the percentage of the Regency's total receipt of the PHR tax paid by the companies in the past.
Because of these qualifying factors, officials estimate hundreds of hotels and restaurants in Bali's Regency of Klungkung will be unable to enjoy any part of the relief funding. The Tourism Service of Klungkung estimates that through August 2020, of the 490 hotels and bungalows operating in the Regency, some 374 (76%) do not hold valid licenses. Meanwhile, of the 348 restaurants found in Klungkung, 318 (91%) are without a valid operating permit.
The head of the Klungkung Tourism Service, Anak Agung Putra Wedana, confirmed that only 127 hotels and 40 restaurants in his region are eligible to receive a share of the grant from the Central Government.