Qantas – the flag carrier of Australia – is preparing to replace the Boeing 737-800s used on the Airline's flights from Sydney to Bali with Airbus A330 aircraft.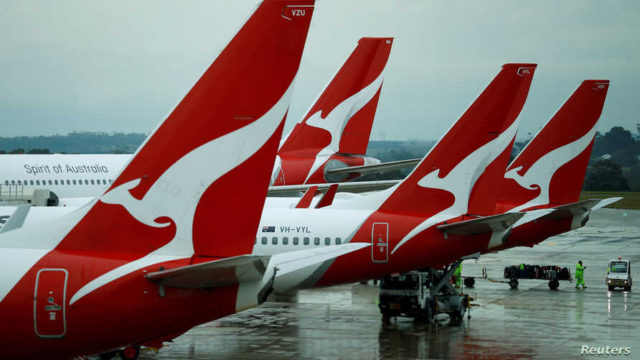 The change in aircraft will provide additional seat capacity and enhanced business class services that the Airline touts in its marketing as the "standard of luxury."
The change in equipment will occur starting on 29 October 2023 when an A330 operating as QF43 will depart Sydney's Kingsford Smith Airport (SYD) at 4:35 p.m., landing in Denpasar, Bali, at 8:00 p.m.. The return flight QF44 leaves Bali at 9:20 p.m., landing in Sydney at 6:25 a.m..
All times listed are local.
The use of A330-200 aircraft on the Sydney-Denpasar route represents a reintroduction of the larger Airbus aircraft used before the global pandemic. During the past peak Summer season from 5 December 2022 until 29 January 2023, A330-200s were employed to fly to Bali due to increased passenger demand.
The A330-200 provides an international business class fully-reclining seat, while the B737 offers less luxurious domestic reclining seating. The Qantas A330-200 also provides almost three times the number of business class seats available on the B737.
Qantas also offers free international Wi-Fi on the Sydney to Bali route.
Related Articles
Australians Dominate Bali Tourist Arrivals
60,000 X Increase in 2022 Foreign Arrivals
Indonesia Sets Tourism Targets for 2023
Stay Informed on Bali Tourism-Related News: Subscribe to Bali Update