The State News Agency Antara reports that the National Disaster Mitigation Agency (BNPB) has recorded a running total of 318 deaths attributable to the Cianjur Earthquake on the sixth day after the seismic event.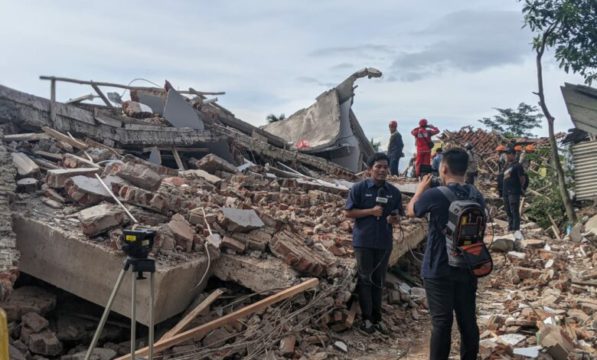 The third deputy of the BNPB, Major-General (Army) Fajar Setyawan, said at a press conference held in Jakarta on Saturday: "New data collated through today, Saturday, 26 November 2022, records 318 deaths. A subsequent report at 5:00 pm identified eight more fatalities. At this point, 14 people are missing. The number of injured is 7,729 people, 595 with severe injuries and 7,134 lesser wounds. One hundred eight people with serious injuries are hospitalized. Those with light wounds and injuries can return to their homes."
School-aged children are disproportionately represented in the casualty count, as many students were sitting in classrooms destroyed by the natural disaster.
The death toll is expected to grow as more bodies are found, and badly injured victims do not survive.
The Government estimated that 73,693 people had been displaced, with damage recorded at 58,049 private residences. Broken down, 25,186 houses were seriously damaged, 12,496 moderately damaged, and 20,367 homes suffered light damage.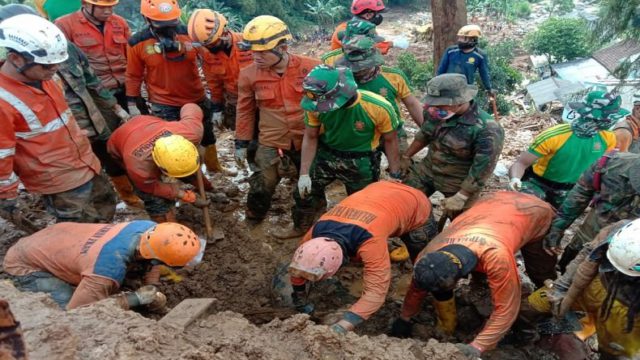 Damaged infrastructure included 368 schools, 144 places of worship, 14 health facilities, and 16 buildings or offices. A total of 16 districts and 146 villages office were affected by the earthquake.
Through Saturday, 26 November 2022, Setyawan revealed that one helicopter had been deployed to survey remote areas that remain out of reach to conventional vehicles. A fleet of motorcycles is also being used to access remote areas.
Emergency aid includes 3,000 packets of essential food items, 6,000 blankets, 5,000-bed sheets, 500 Salt-water powered lamps, and one thousand hygiene kits. The Government also provided five hundred mattresses, ten portable generators, and other essential items. Setyawan said these items were distributed across 16 subdistricts in Cianjur.
Continuing Evacuation of the Dead
A joint search and rescue team has worked to evacuate four bodies from the village of Cijedi in the Cugenang District of Cianjur, who fell victim to the earthquake on the day after the quake. The four dead comprised two adult males, an adult female, and one male toddler.