As reported by Kompas.com, although Bali formally announced it had reopened effective 14 October 2021 to visits by foreign nationals of 19 countries, hotel reservations and tour bookings from foreign sources remain very low.
The continuing lack of foreign travel bookings was voiced on 15 October 2021 by Pauline Suharno of the Indonesian Association of Ticket Agents (ASTINDO) and the chairman of the Indonesian Association of Hotels and Restaurants for Bali's Badung Regency, Gusti Agung Ngurah Rai Suryawijaya. Both leaders of the tourism stakeholder association blamed the lack of international bookings on the sudden and last-minute way Bali's reopening to foreign travel was announced.
Rai Suryawijaya commenting on Wednesday, 13 October 2021, said: "At the very least, (notice should be given) one month in advance. If we are going to open in November, the Government should announce that in October. If we're reopening in October, then the announcement should be in September."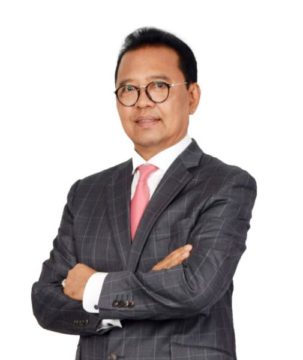 Similarly, in her role as ASTINDO chair, Pauline commented that the sudden announcement of the reopening of Bali meant that foreign travelers had no time to plan their journeys.
Indonesia's Minister of Tourism and the Creative Economy accepted Pauline's characterization of the cause of very slow international arrivals in Bali. In a written statement to Kompas.com, the Minister said: "Foreign travelers need time to prepare their documents for travel to Indonesia. They also need to wait for scheduled international air flights from the airlines."
The Minister also detailed how foreign tourists arriving in Bali must undergo an RT-PCR test for COVID-19 and prove they were fully vaccinated against the virus two weeks before they traveled. There is also the barrier represented by the lack of international flights operating to Bali at this time. For these reasons, said Sandiaga, even though Bali reopened for foreign travelers on 14 October 2021, this does not mean that foreign tourists would immediately begin to arrive. Adding: "They (the foreign travelers) need to prepare travel documents. They need to buy a ticket, obtain a visa, and make other preparations."
To persuade foreign tourists to return to Bali, the Tourism Minister urged the Island of Bali to prepare the Island following the CHSE standards (Cleanliness, Health, Security, and Environmental Sustainability). "Also prepare exclusive tour packages and services or organize mini-groups for foreign visitors so that they will feel safe and that all has been done to minimize the chance of virus transmission during their stay," said Sandiaga.
Related Articles
Health Coverage Available at Bali Airport
Minister Sandiaga: Bali Ready? Or Not?
Visas Valid for Direct Entry to Bali
19 Nations Now Allowed to Visit Bali
Bali Widens it Door-Quarantine Now 5 Days
Government Eyes Reducing Quarantine to 5 Days
Updated List of Bali Quarantine Hotels