Less than one day after the capture of a 3.5-meter-long estuarian crocodile on Legian Beach on Wednesday, 04 January 2023, the animal died while under the protective care of the Agency for the Conservation of Natural Resources – Bali (BKSDA-Bali).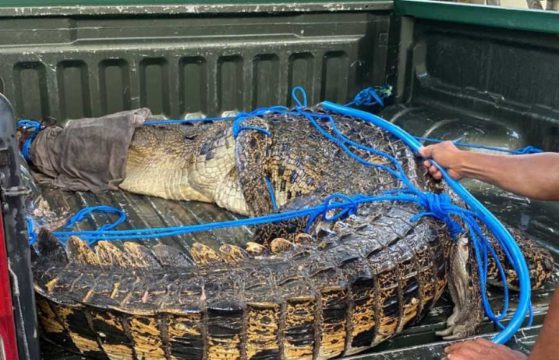 The head of BKSDA-Bali, Agus Budi Santosa, announced the crocodile's death via a WhatsApp message. Santosa said that while the cause of the reptile's death is still under investigation, officials suspect it suffered a combination of stress, dehydration, and the effect of long-standing wounds. "I apologize for having to report that the crocodile that was evacuated yesterday is now dead. We suspect the cause of death was stress, dehydration, and shock," said Santosa.
The capture of the 3.5-meter-long crocodile, believed to be 4-5 years old, followed the first-ever report of a crocodile along the shoreline of Legian Beach.
Closer examination also revealed the crocodile was a female, not a male, as earlier reported.
While under the custody of BKSDA, it was discovered that the crocodile had two wounds on its back and midriff area. The animal was given injections of Biodin to serve as a mild sedative.
After its death, the crocodile was buried at an undisclosed location by BKSDA workers.
Related Article