Travel + Leisure annually publishes its "The Best" list in travel, ranging from destinations to hotels, airlines, spas, cruise lines, and travel experiences.
The 2023 Travel + Leisure list of the best islands in the world is out, chosen by readers for their aquamarine waters, dramatic coastlines, and pristine beaches.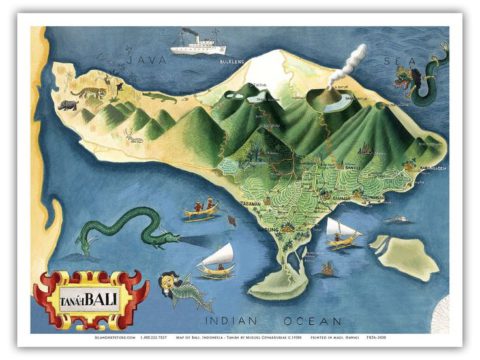 As in past years, Travel + Leisure readers ranked their favorite islands considering activities on offer, sights, natural attractions, food, culture, and the friendliness of the local folk.
Bali, ranked number 3, is now in Travel + Leisure's Hall of Fame due to its evergreen appearance in every year's list of the best islands.
The 2023 list of the best islands worldwide saw Italy's Ischia named numero uno.
Ischia, Italy
Maldives
Bali Indonesia  –  Hall of Fame Honoree
Milos, Greece
Fiji Islands
Galapagos Islands, Ecuador
Phuket, Thailand
Dominica
Boracay, Philippines
Cape Breton Island, Nova Scotia
Palawan, Philippines
Paros, Greece
Azores, Portugal
Phu Quoc, Vietnam
Moorea, French Polynesia
Cebu, Philippines
Ibiza, Spain
St. Vincent and the Grenadines
Madeira, Portugal
Maui, Hawaii, USA
Anguilla
Crete, Greece
Mackinaw Island, Michigan, USA
Island of Hawaii, USA
Kiawah Island, South Carolina, USA
Related Article
Ubud, Bali Among 25 Best Global Cities
Travel + Leisure Readers' 25 Favorite Cities in the World of 2023
Travel+Leisure: Bali 3rd Best Island (2020)
Bali on White List of Best Black Beaches
T+ L List: Bali Ranks Among World's Best (2021)
Stay Informed on Bali Tourism-Related News: Subscribe to Bali Update