I Gede Aryastina (43) – perhaps best known by his stage name Jerinx from the band "Superman is Dead," may soon be released from prison after serving a sentence for "hate speech" directed against the Indonesian Medical Association (IDI).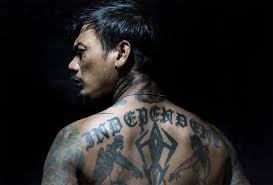 NusaBali reports that the Indonesian Supreme Court (Mahkamah Agung-MA) has rejected a last-ditch appeal by Bali Prosecutors seeking to extend Jerinx's current sentence of 10-month imprisonment for criticizing the IDI and requirements for pregnant women to undergo COVID-19 screening.
On Tuesday, 18 May 2021, a spokesman for the Denpasar High Court, I Made Pasek, confirmed that Prosecutor's appeal to increase the 10-month sentence has been denied, paving the way for the release of Jerinx soon.
Meanwhile, the legal counsel of Jerinx, human rights lawyer I Wayan 'Gendo' Suardama, expressed his appreciation for the MA's decision, restating his opinion that the original appeal of the sentence was "overly forced" by State Prosecutors. Gendo said he looked forward to reading the points of the rejection of the Prosecutor's demands recorded in the written decision of the MA.
Gendo said the affirmation of the 10-month prison sentence means that his client will soon be released from Bali's notorious Kerobokan Prison, where he has been held since 12 August 2020 – a total period of 9 months.
Based on current sentencing rules with reductions for good behavior and measures to reduce overcrowding in COVID-infected prison facilities, Jerinx should have already been set free. His release was delayed by processing the continuing appeal by prosecutors and the government's efforts to add to his prison term. Typically, after serving half of a prison term, prisoners are released on supervised parole back into the community. Based on the date of his original imprisonment and the ten-month sentence, Jerinx should have been eligible for release as early as January/February 2021.
Jerinx organized a musical group among his fellow prisoners during his imprisonment, with a video scheduled to be released shortly.
Related Articles
Prosector's Want More Jail Time for Jerinx
Jerinx Sentence Reduced 4 Months on Appeal
State Seeks to Increase Jerinx's Sentence
Jerinx-SID Jailed 14 Months for Defamation
Final Statement in Jerinx Defamation Trial
Prosecutor Seek 3 Years Prison for Jerinx
Bereaved Mother Speaks at Defamation Trial
Bali Court Hears of JRX's 'Critical' Caring
IDI Testifies Against Rock Drummer JRX
Protestors Turned Away at Defamation Trial
Online Trial of Bali Musician Continues
JRX's Walkout from Bali Defamation Trial
Protests Mount for the Release of JRX
Dangerous to Lose Patience with Your Doctor
Bali Musician Charged with Hate Speech
Governor Reminds Dissenters to Shape Up