NIKKEI ASIA reports that Garuda Indonesia is hoping to recommence trading on the Indonesia Stock Exchange following the issuance of Islamic Bonds to a value of around US$80 million in late December 2022.
Garuda's CEO, Irfan Setiaputra, revealed the plans to begin trading again publicly on the Indonesian Stock Exchange following suspension from the Big Board in June 2022 for defaulting on coupon payments for approximately US$500 million in Islamic bonds (sukuk).
When trading was suspended, Garuda Indonesia shares had already dwindled to "penny stock" status trading for Rp. 222 per share, an amount far less than the price of Rp. 750 Rupiah per share achieved in a 2011 IPO.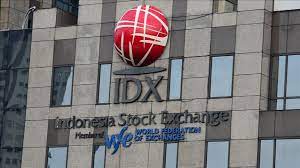 The formal lifting of the ban from the Indonesian Stock Exchange is imminent and expected to take effect before the year's end, according to Setiaputra.
Garuda has successfully secured approval from two-thirds of its creditors as part of a total restructuring of the Indonesian national carrier. As part of its restructuring, Garuda has reduced the size of its armada and is now operating routes that focus mainly on domestic and regional destinations. International routes flown by Garuda Indonesia will be strictly limited to destinations that promise substantial profitability.
"Garuda's future business model will prioritize three things: to become a simpler, more profitable company, and focus on full service," Setiaputra said.
Related Articles
More Government Cash for Garuda
Garuda Fleet to Grow +100% by End 2022
Garuda Strikes Deal with its Creditors