Indonesia's Minister of Tourism and the Creative Economy, Sandiaga Uno, asks hotel owners in Bali to reconsider the adverse effects of selling their properties.
Quoted by NusaBali.com, Sandiaga, speaking at his weekly online press briefing on Monday, 23 August 2021. said: "Let's not see domestic entrepreneurs suffer because of the sale of their assets. The result of this will be that employment opportunities in Indonesia will be reduced."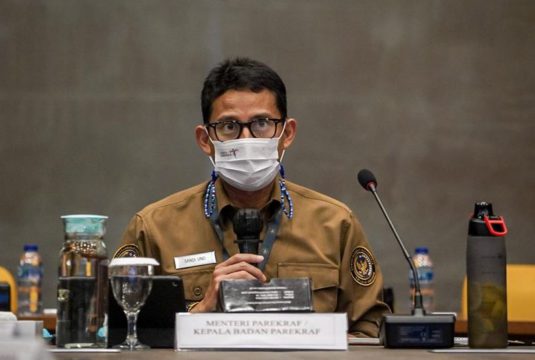 The Tourism Minister admitted that Bali is the Indonesian province suffering the worst effects of the COVID-19 pandemic, with 54% of the Island's economy dependent on tourism. Hotel occupancies in Bali have plunged, forcing some hotel owners to place their properties up for sale.
In response, in coordination with other ministries and government agencies, the Tourism Minister is seeking an appropriate solution that will reduce that will alleviate the current difficulties of hotel owners and allow them to retain ownership of their assets.
Continuing, Sandiaga said that Rp. 300 billion in funds had been allocated to the National Committee for the Mitigation of COVID-19 and Economic Relief (KPC-PEN) to provide accommodation and related services to health personnel at hotels that are otherwise nearly empty.
In addition, Sandiaga expressed the hope that potential international investors would establish partnerships with Indonesian hotel owners to revive the national tourism industry and create wider employment opportunities.
The Minister admitted that the sale and purchase of assets form a part of every economic crisis. Investors and businesspeople will adjust their portfolio of assets, often through the liquidation of some assets. At the same time, there will always appear new investors seeking to purchase new assets. "I receive emails from overseas colleagues and international relations; many are interested in purchasing Indonesian assets," said the Tourism Minister.
Related Article