Nine members of the Provincial House of Representatives in Bali (DPRD-Bali) have been confirmed "positive" for COVID-19.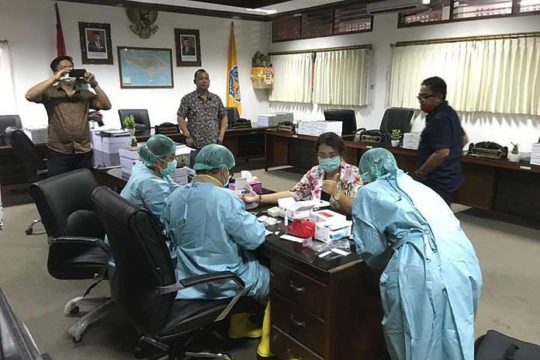 Reported by Kompas.com and RadarBali, the Secretary of the DPRD-Bali, Gede Suralaga, on Friday, 18 September 2020, said the nine lawmakers were confirmed as infected with the Coronavirus at various times over the past week. Of the nine confirmed as "positive," six are now self-isolating at their homes, and three are hospitalized. Suralaga said that, for the most part, none of the legislators were exhibiting symptoms.
Two staff members at the DPRD-Bali have also tested positive for COVID-19, bringing the cluster to eleven.
The chairman of the DPRD-Bali, I Nyoman Adi Wiryatama, confirmed that the infection among lawmakers and staff were uncovered during a recent PCR Swab Testing check conducted among all those who work at Bali's Legislature. Wiryatama declared that the confirmed cases at the DPRD-Bali had prompted the decision to implement a work-at-home regime and heighten the cleaning and disinfecting of all areas at the Provincial legislature.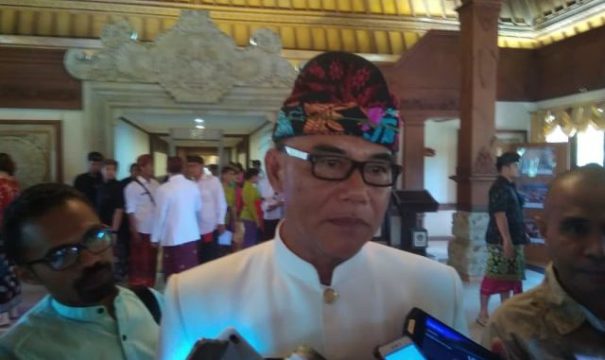 Before the recent outbreak, the DPRD-Bali premises had already put in place health protocols on temperature testing, the wearing of masks, hand washing, and the routine disinfection of all facilities.
In response to the cluster of infections among DPRD-Bali members, provincial lawmakers will be working from home for the immediate future. In keeping with the Governor of Bali's instructions, only 25% of the legislature will be allowed to work from their official office space.