Three bottlenose dolphins were released from captivity in Bali on Saturday, 03 September 2022, following a rehabilitation period at a facility operated b the Jakarta Animal Aid Network (JAAN) in North Bali at Banyuwedang Bay at the Village of Pejarakan.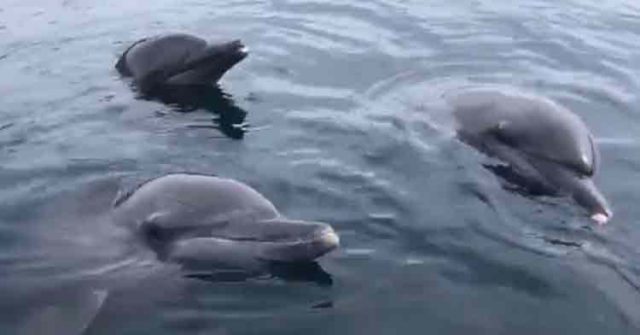 The three Indo-Pacific bottlenose dolphins (Tursiops aduncus) were rescued from captivity in the now financially defunct Hotel Melka Lovina. Of five dolphins initially housed at the North Bali hotel, three were rehabilitated at the JAAN facility, while two are under rehabilitation at a facility on Mertasari Beach in Sanur, South Bali.
The evacuation of the dolphins from the bankrupt hotel began on 06 August 2019. At that time, three dolphins named Rocky, Rambo, and Johnny were removed from the hotel under the order of the Natural Resources Department in Bali (BKSDA).
After three years of rehabilitation, RadarBali.com reports that the three mammals were released back into the oceans. The Founder of JAAN, Femke Den Haas, said: "The rehabilitation process had to be performed in stages. First, the team restored the health of the dolphins. Then the dolphins were gradually taught how to consume live fish as a source of food instead of the diet of cut fish fed to them in the hotel pool.
The release of the dolphins was performed by the Minister of the Environment and Forestry (LHK), Siti Nurbaya Bakar. The release was done by opening an underwater gate connecting the rehabilitation pool and the open ocean.
The LHK Minister Siti Nurbaya said the use of the dolphins as a paid attraction at the Melka Hotel caused an international outcry by the public and environmental groups. Internationally, the use of captive dolphins as public attractions is widely criticized, with such operations often black-listed by international tour operators and increasingly outlawed by national governments. In 2018, in response to a public outcry, Indonesia forbade several types of sea life from commercial display at public parks, requiring rehabilitation and release back into nature.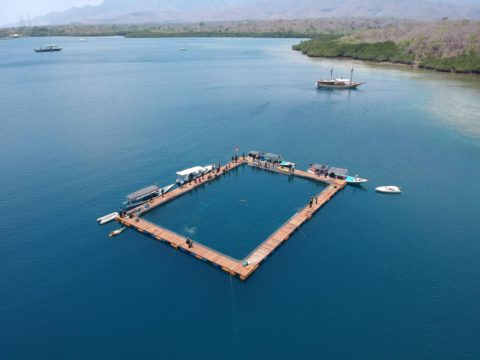 "The rehabilitation process is not easy. It needs three years to care for and train the animals to survive again in the wild. Today's release shows our commitment and continuous effort to protect the environment," explained Minister Siti Nurbaya.
The Minister confirmed that several dolphins are still in the rehabilitative process awaiting their return to the ocean. The government is evaluating the success of allowing JAAN to take the lead in the rehabilitative process.
Continuing monitoring of the newly liberated dolphins' condition is made possible by installing GPS tracking devices.
Related Links