Balipost.com reports that two tourists using a jet ski were saved after being lost at sea for nearly 8 hours.
Two domestic tourists departed the beach in front of Patra Jasa in Kuta, destined for Balangan Beach at Ungasan, South Kuta, using a jet ski at 5:00 pm on Saturday, 03 September 2022. As night approached, the two jet ski tourists failed to arrive at their intended destination. Suspecting their engine had failed and that the tourists were adrift in the darkness, Search and Rescue teams and elements of the Bali Water Police (Polair) and Indonesian Armed Forces using jet skis, rubber zodiacs, and local fishing boats were deployed to search for the two tourists "missing at sea."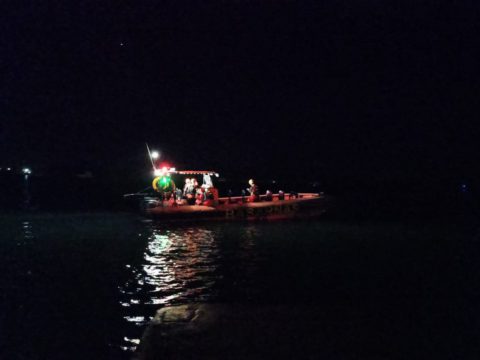 Fortunately, by Sunday at 2:00 am, some seven hours after setting sail, the two tourists, Ade (30) and Abdi (29), were rescued by a local fishing boat off the shores of Canggu Beach. The rescue point was more than 13 nautical miles west of the point where the engine failed and 15 kilometers north of Balangan Beach.
Both tourists were found in safe condition.