The Indonesian government has temporarily barred foreigners and foreign workers from entering the country as one step among many to prevent the spread of COVID-19. The ban on foreign visitors and foreign workers takes official effect on 21 July with a two-day grace period until 23 July to accommodate people already in transit to Indonesia.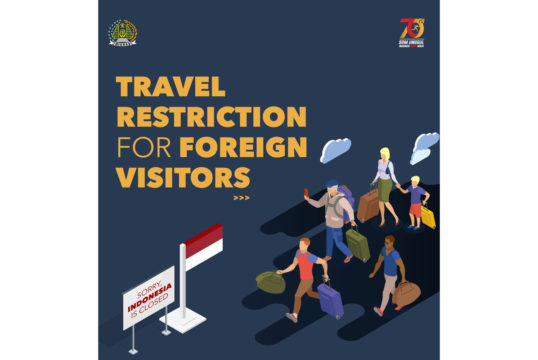 The Indonesian Minister for Law and Human Rights (Menkumhan), Yasonna Hamonangan Laoly, speaking on the TV network Liputan6, said the ban on foreign visitors and foreign workers is included in the just-issued Ministerial Regulation Number 27 of 2021 which is a revision of Regulation Number 26 of 2020 on visas and stay permits during the period of adaptation to the "new normal."
"In connection with the PPKM (Emergency Limitations on Public Movement) imposed by the President, the new rulings are issued in connection with the recent extension of the Lockdown," said Yasona in a press conference on Wednesday 21 July 2021.
Yasona said the change in visa policies affecting foreign nationals had been communicated to related ministries and agencies.
In the new regulation (Number 27 of 2021), foreign workers who once entered Indonesia as part of a strategic national project are now no longer admitted entry to Indonesia as part of the temporary measures currently in place.
Five special categories of foreign workers are exempted from the prohibition, including:
Foreigners holding a diplomatic visa.
Foreigners holding a diplomatic stay permit or service stay permit (izin tinggal dinas).
Foreigners holding a Temporary Stay Permit (ITAS).
Foreigners holding a Permanent Stay Permit (ITAP).
Foreigners who journey is intended to provide medical or humanitarian assistance, such as doctors coming to Indonesia to assist in handling the COVID-19 pandemic and medical laboratory technicians.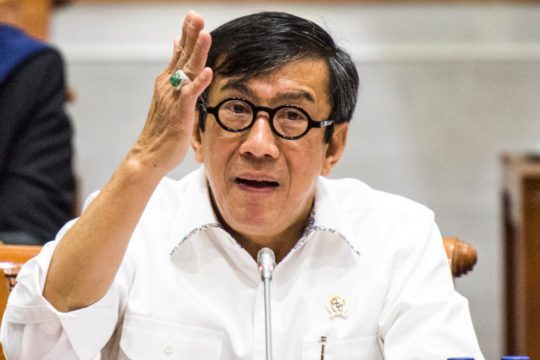 Crews on international aircraft or sea transport arriving in Indonesia can enter the country with a recommendation issued by a relevant ministry and by fulfilling stipulated health protocols, such as "negative" PCR Swab Tests and by following established quarantine requirements.
Yasona said any subsequent relaxation in the rules and requirements would depend on the developing situation.