Recover Bali,
To Rise again, after a Pandemic
The unprecedented economic upheaval that has taken place in Indonesia during the multi-year COVID-19 crisis has caused the closure or restructuring of many companies. The impact of a period of economic uncertainty is still felt, leaving many businesses struggling to regain business footing.
On Thursday, 08 September 2022, from 8:30 am and concluding with a business luncheon at 12:15 pm, a team of leading legal and financial experts will participate in a half-day seminar on "Financial Restructuring to Avoid Insolvency. Financial experts will share valuable tips on sustaining companies struggling to survive, securing new sources of capital, and identifying emerging opportunities.
The topics under discussion will include
The Balinese and Indonesian Economy Rebuilds after COVID-19.
Strategies and tactics to prevent insolvency and postponing payment petitions
PKPU: How and when to use this government-approved procedure to avoid bankruptcy.
Assessing the "true value" of a company after an extended economic downturn.
Identifying new sources of capital to aid economic recovery.
Communication strategies with creditors, shareholders, banks, and tax officials.
Managing Expectations and mindsets in the restructuring process. Creating durable partnerships for successful financial restructuring.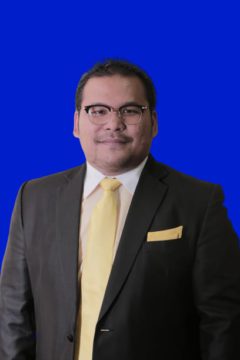 Speakers scheduled to appear at this Bali Business Circle Hal-day Event on 08 September 2022
Opening remarks by Ida Bagus Agung Partha Adnyana, Chairman of the Bali Tourism Board.
Event introduction by Firdaus Siddik, a leading investment banker and prominent financial and management professional with over 60 years of experience. He has worked with leading companies in mergers and acquisitions and played key roles in developing the Indonesian Stock Exchange.
Veronica Situmorang, a Managing Partner of Situmorang & Partners Law Firm (JKT) is rated as one of Indonesia's top 100 lawyers by the Asian Business Law Journal. A licensed curator, she specializes in corporate and commercial matters, mergers and acquisitions, banking and finance, capital markets, and the mining sector.
Dr. Jimmy Simanjuntak, S.H. A bankruptcy law expert and former President of AKPI ( Asosiasi Kurator and Pengurus Indonesia). He is a senior Indonesian advocate and a founding partner of Jimmy Simanjuntak & Partners (JKT), an authorized mediator, a post-graduate degree lecturer, and a Company Commissioner.
Dr. Ricardo Simanjuntak, SH.,LLM.,ANZIIF.,MCIArb A bankruptcy law expert and former head of Board Certification (AKPI). A senior Indonesian advocate, he is a founder and partner of Ricardo Simanjuntak & Partners (JKT), an authorized mediator, a post-graduate lecturer, and a company commissioner.
David Harrison is a Canadian Lawyer resident in Indonesia. A partner in Intermark Law (Canada) that provides legal services to corporate clients. Since 2004, he has acted as Corporate Counsel for a Canadian financial restructuring group focusing on the financial restructuring of entrepreneurs and SMEs. In Indonesia since 2014, he has consulted prominent law firms in Jakarta and Bali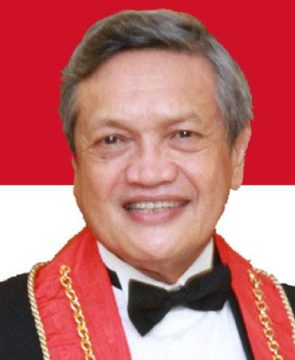 Who Should Attend?
Hotel Managers and Owners
Business managers and owners.
Bankers
Legal Professionals
Company Directors and Commissioners
Investors and fund managers
The Seminar will be conducted in English.
The cost of Participation is Rp. 300,000 net for early bird bookings made before 01 September. Starting on 01 September, the registration cost increases to Rp. 500,000. Prince includes lunch and coffee break.
Seminar to be held at at Swiss-Belresort Watu Jimbar in Sanur, Bali.
Registration opens at 8:30 a.m. with lunch served at the end of the seminar at 12:15 pm.
For additional information telephone 0811-3816-611.