By mid-March 2023, 189 companies have registered from a targeted 250 sellers from 44 countries seeking business appointments with 350 buyers who will be on hand to enliven BBTF – a travel mart that has become the pride of all Indonesian trade shows," said the chairman of BBTF 2023, I Putu Winastra, quoted by NusaBali.com on Monday, 20 March 2023.
The Bali & Beyond Tourism Fair will be held 14-17 June 2023 at the Bali International Conference Center (BICC) at Nusa Dua, South Bali.
"For the first time in the history of BBTF, the Indonesian Ministry of Foreign Affairs is assisting the event by contacting foreign tour operators and other international buyers interested in travel to Indonesia," commented Winastra.
Top decision makers from leading hotel management companies will participate as sellers at BBTF, including representatives of Marriott International, the Hyatt Group, Archipelago Hotels, Swiss-bell Hotels, and many other international and Indonesian hotel management companies.
"This level of participation proves the great faith the big players in the tourism industry are placing on the impact and utility of accessing market potential via BBTF 2023," said Winastra.
Also participating in BBTF are 12 regional governments across Indonesia, such as Jakarta, East Kalimantan, Makassar, and Tanah Toraja.
"With buyers registering through countries across Europe, the Middle East, ASEAN, Australia, America, and Asia as a whole – the BBTF line-up at a trade show initiated by the ASITA Bali Chapter is steadily moving forward," said Putu Winastra.
The BBTF Chairman praised the impressive international geographical distribution of buyers traveling to Bali this June, with qualified buyers coming from Europe, the Middle East, ASEAN, Australia, the USA, and Asia.
BBTF organizers are targeting Rp. 6.77 trillion in total transactions in 2023, an increase of 29.6% compared to the Rp. 5.2 trillion in total transactions recorded at BBTF 2022.
Speaking with pride about the coming travel fair, Putu Winastra said: "In BBTF, we have a world-class travel trade fair held and organized by the Indonesian people that saves substantial foreign exchange by bringing the buyers to Indonesia instead of requiring Indonesians to travel overseas in search of business. This is happening only in Indonesia."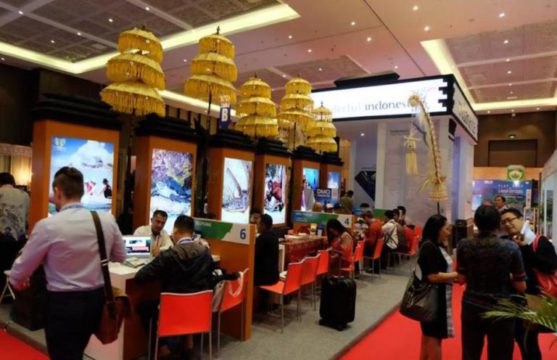 In response to market demand, BBTF will showcase Bali and national sellers promoting sustainable tourism products. This year, particular focus is being given to health tourism, emphasizing the current global demand for wellness and medical tourism.
"Bali continues to diversify economic growth of its tourism sector that is not solely dependent on the number of arrivals, but also on the quality of its products and visitors. For this reason, we are fast-tracking new product areas such as wellness tourism, medical tourism, cruise tourism, and MICE to bring them to the attention of BBTF buyers," commented Putu Winastra. MICE – referring to meetings, incentives, conferences, and exhibitions – has become the leading segment of the Island's tourism industry.
BBTF 2023 will operate under a banner proclaiming: Reconnecting Quality and Sustainable Tourism.
For more information about BBTF 2023 or to register for the event, please visit the website or e-mail
SECRETARIAT ASITA BALI
Bali Tourism Board
Jl. Prof. Moh. Yamin No.17X, Sumerta Kelod, Denpasar, Bali 80239
P. +62 361 4457111 , +62 361 4457700
MEDIA COORDINATOR
D&A Consulting, Jl. Kanda No.12 Sanur – Denpasar 80235
BBTF Instagram: @BBTFIndonesia
BBTF Facebook: Bali & Beyond Travel Fair
BBTF Twitter: @BBTFIndonesia
Stay Informed on Bali Tourism-Related News: Subscribe to Bali Update