The Bali Arts Festival 2022 (PKB 2022) returns on Sunday, 12 June 2022 for a month-long run. The 44th edition of the keystone art and cultural event of the Island of Bali will get underway with a grand parade (peed aya) commencing at 2:00 pm in front of the Monumen Perjuangan Rakyat Bali in Central Denpasar. The opening parade for the PKB is traditionally presided over by the President of Indonesia.
The President is expected to open the PKB 2020 on Sunday.
Following the opening parade, a grand gala opening dance drama, "Catur Kumba Mahosadhi" will be staged at 7:00 pm on the main stage of the Candra Art Center in Denpasar.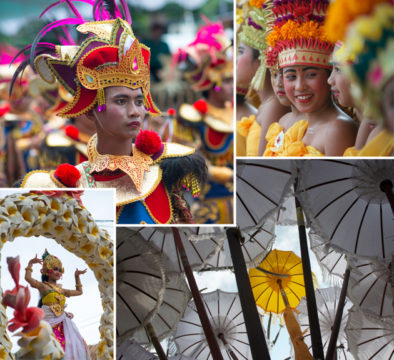 After scaling back for two years due to the global pandemic, PKB 2022 returns with a month-long program of artistic competitions, seminars, discussions, parades, dance performances, musical presentations, orchestra performances, parades, and awards programs.
The 44th Bali Arts Festival 2022 has adopted the theme "Danu Kerthi Huluning Amreta," meaning "Glorifying Water as the Source of Life." Artists and performers from all the regencies and the municipality of Denpasar will present programs reflecting this theme. As in the past, artists from other provinces of Indonesia and overseas will come to Bali to perform.
Writing in this year's program, the head of Bali's Provincial Culture Office, I Gede Arya Sugiartha, explained that local art could showcase Bali's potential and characteristics by exploring the current PKB theme and cultural uniqueness. In this way, global transformation can occur, fulfilling Bali's perceived role as a center of world civilization (Bali Padma Bhuana).
The 44th Bali Arts Festival 2022 will close on Sunday, 10 July 2022, on the open stage of the Ardha Candra Art Center, Denpasar, with the dance drama "Tirtha Mahottama" performed by the SMKN 3 High School in collaboration with the Seni Kokar Arts Group.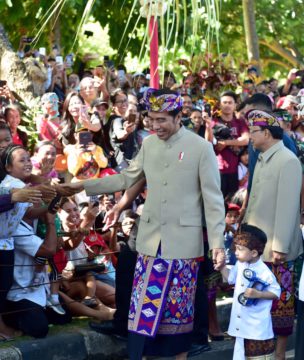 PKB was first held in 1979 under the leadership of then-governor Ida Bagus Mantra, who was well known and respected as a tireless champion of Balinese culture. The first PKB stretched over two months, but the festival was shortened to only one month with the event's evolution.
The first Bali Arts Festival lasted approximately two months, from 20 June 1979 until 23 August 1979. The festival attempts to preserve cultural arts by displaying classical art that is almost extinct and unknown to most in Balinese society.
The Bali Arts Festival is intended to motivate people to explore, discover and display the artistic contributions of the Balinese community. The PKB offers a variety of unique and different themes each year.