In May 2022, Bali's Ngurah Rai International Airport handled more than one million domestic and international passengers – a new record number in the post-covid era.
As reported by NusaBali.com, PT Angkasa Pura I, the State-owned company that manages Bali's Airport, has noted that in the month calculated from 01 until 31 May 2022, a total of 1,006,662 passengers arrived and departed from the Island's air gateway.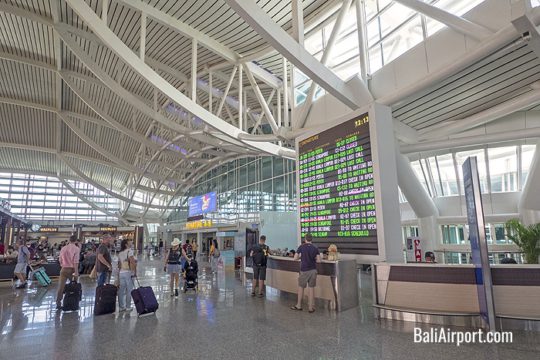 Broken down further, they recorded 770,007 domestic air passengers, of which 377,134 arrived and 392,873 departed. Meanwhile, in May, 109,118 international air passengers comprised of 236,655 arrivals and 127,537 departing passengers.
These numbers equate to an average of more than 24,000 daily domestic passengers and more than 7,000 daily international passengers.
The increase in passenger flows is happening with a concomitant increase in flight movements at Bali's Airport. Angkasa Pura I reports 6,988 actual flight movements in May. 5,783 domestic flights (2,890 arriving planes and 2,893 planes departing) and 1,215 international flights (611 arriving planes and 604 planes departing).
Averaged out, 186 domestic flights arrived or departed each day in May. Domestically, an average of 39 domestic flights arrived or departed Bali every day in May.
Based on the figures in hand, Bali's airport experienced a nearly 50% increase in traffic in May compared to the previous month of April 2022.
In the pre-pandemic period of 2018, some 24 million passengers passed through Bali's Airport. In 2021, only 3.7 million passengers used the Island's airport.