Bali's Governor Wayan Koster has issued a new regulation (Number 46 of 2020) stipulating strict rules governing health protocol for the entire province and a no-nonsense set of penalties and sanctions for those failing to follow the rules.
The new regulations that take effect 14 days following its announcement on 10 September 2020, require all people living on the island to wear a face mask whenever they venture out in public. The regulation also authorizes all government provincial administrative offices to delay service to members of the public who appear at government offices and agencies in search of assistance.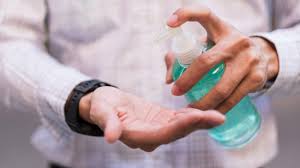 Quoted by RadarBali, the Governor announced on Wednesday, 26 August 2020, the latest regulations provide for fines of Rp. 100,000 for people appearing in any public place without wearing a mask.
Entrepreneurs, managers, event managers, and those in charge of public facilities can also be fined Rp. 1 million when they are found to fail to provide facilities – such as hand sanitizers, physical distancing and other supporting elements deemed necessary to prevent the spread of the coronavirus. Companies can also face the very severe consequence of the temporary suspension of operating licenses that would effectively result in closing a business down.
The enforcement of health protocols may be supplemented or adjusted in villages to accommodate other regulations and local rules.
In short, people and businesses in Bali that fail to provide for the wearing of surgical masks, allow gatherings in large groups, do not keep physical distancing, and are not diligent in handwashing now face fines and sanctions where, in the past, only a warning might have been given.
The Governor defended the new regulation, saying: "This (regulation) must be socialized to make the community understand what is needed. It will create a spirit and atmosphere in which people are aware of the order and discipline necessary for the common good."
Koster continued, saying the new, tougher regulations satisfy instructions from Indonesian President Joko Widodo and the Minister of Home Affairs to urgently address and overcome the threat of COVID-19.
In closing and as quoted by Kompas.com, Governor Koster said on 26 August 2020: "We will socialize the new regulation over the coming two weeks. This Gubernatorial Regulation aims for the community to become more orderly and disciplined in implementing health protocols. It is an effort to prevent the spread of Covid-19. Those who will enforce the new regulation are the local enforcement officers (Satpol PP) working in collaboration with the Indonesian Armed Forces (TNI), The Indonesian Police, The COVID-19  Mitigation Task Forces, traditional community groups in Balinese villages, and others.
Later, after the two weeks of socialization, those who violate the rules will be fined on the spot and issued with a formal receipt resembling a ticket. Revenues will go to the regional treasury. Adding: "Later, following set procedures, the fines collected will be paid directly to a special provincial bank account."