Liputan6.com and BeritaBali.com confirm that Jalan Tol Bali Mandara (JBT) will be closed for 32 hours over the Island's official "day of silence" Hari Raya Nyepi Tahun Saka 1945.
The closure and total shutdown of Bali's only toll road has been confirmed by the toll road operating authority – PT Jasamarga Bali Tol (JBT). The CEO of JBT, I Ketut Adiputra Karang, said: "The temporary closure of Jalan Tol Bali Mandara will begin on Tuesday (21/3) at 11:00 pm Bali time (WITA) and will open again on Thursday morning (23/3) beginning at 7:00 am after Hari Raya Nyepi."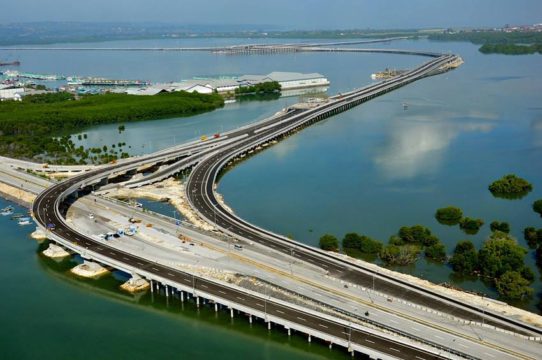 Karang said that, as in years past, Bali's only toll road connecting Denpasar – Ngurah Rai Airport – Nusa Dua would close out of respect and in compliance with local traditions honoring "Nyepi" – the day of absolute silence in Bali. The closure was ordered in a letter from the Minister of Public Works and Public Housing that conforms to a circular memorandum issued by Bali's Governor regarding the observance of "Nyepi" in 2023.
Ketut Adiputra Karang said that while the toll road will be closed during the designated period, the highway will be available to emergency vehicles, including fire trucks, ambulances, and police vehicles. Emergency vehicles desiring access to the toll road during the closure period are advised to be accompanied by a community watch member (pacalang). Security personnel of JBT will be on standby at the road's entrances during the closure.
The Bali toll operators will also provide access and support for traditional Melasti Processions held several days before "Nyepi." During the day before "Nyepi" designated for the Melasti processions, the access road to the Port of Benoa will operate on a "counterflow basis" from 5:00 am until finished. The access road from the east – starting in front of the Pertamina Depot, will be open to those participating in Melasti rituals.
One-half of the divided roadway from the Harbor's entrance to Pesanggaran will be configured for two-way traffic or "counter flow basis" to facilitate vehicular traffic.
JBT will also lend its ambulance and clean-up crews during the Melasti observances.
Related Links
Bali Ogoh-Ogoh Parades Tues, 21 March 2023
16 Holidays & 8 Long-Weekends Days in 2023
Stay Informed on Bali Tourism-Related News: Subscribe to Bali Update