Balipost.com and NusaBali.com quote the Minister of Tourism and the Creative Economy, Sandiaga Uno characterizing Bali's desire to prohibit self-drive motorcycles and other vehicles as important and necessary to enhance roadway safety.
"We are certainly looking at the safety aspects – especially traffic safety. This is because many foreign tourists do not hold an appropriate motorcycle license. Attention has not been paid to this for quite some time," said Sandiaga, quoted by The State News Agency Antara on Wednesday, 15 March 2023.
Minister Sandiaga said unlicensed tourists experiencing a road accident could have fatal consequences.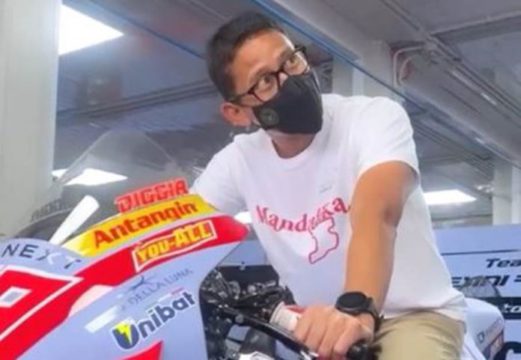 Sandiaga defended the recent ruling ending self-drive cars and motorcycles for tourists, explaining that the government has received much input urging closer road supervision and enforcement action against traffic violations. The Minister added: "We have published a 'do's and don'ts" manual for enforcement officials who supervise the safety of tourists and foreign travelers."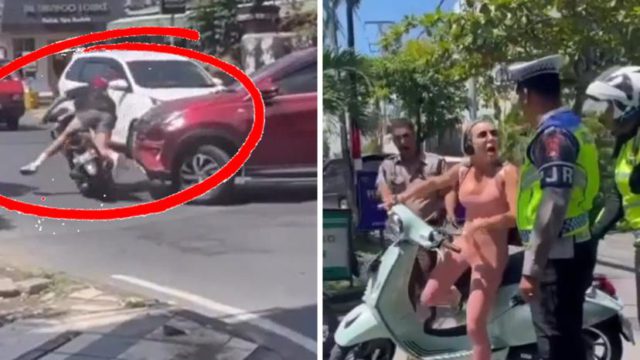 Earlier, the head of the Provincial Tourism Services (Dispar), Tjok Bagus Pemayun, reminded that the Governor's recently announced prohibition of self-drive vehicles operated by tourists on every kind of vehicle in Bali was already addressed in a Gubernatorial Regulation published in 2020 (Pergub 28 Tahun 2020 Pasal 7 ayat 4). That regulation, seeking to encourage quality tourists to visit Bali, required that tourists only use vehicles provided by licensed travel agencies.
Tjok Bagus said the prohibition on tourists self-driving motorcycles and other vehicles will be socialized following further coordination with the Island's police. He also said traffic laws must be enforced uniformly and without favor on both locals and foreigners in Bali. Uniform enforcement is needed to avoid foreigners feeling they are being singled out for not wearing a helmet when, in fact, many local Balinese escape enforcement.
Speaking to NusaBali.com on Wednesday, 15 March 2023, Nengah Nadi, the owner of Subrata Motor Bike for Rent – a motorcycle rental company in Kuta, says he disagrees with the rules announced by Governor Koster. "If foreign tourists are not allowed to use rental motorcycles, this is the same as killing motorcycle renters. I regret this change. Why wasn't this rule introduced during the COVID-19 pandemic?"
Nengah Nadi said how he has rented motorcycles for the last five years. During the pandemic, when there were no rentals, he was compelled to sell all his motorcycles to pay his living costs. When the pandemic lifted, he obtained credit to purchase ten motorcycles to restart his business.
"I have now borrowed money to buy more motorcycles. If the (new) regulation takes effect, I cannot secure the down payment for more bikes. I will have to return the bikes. I will have no work. I will be completely ruined. It will be like a second pandemic. I now own ten motorcycles – all bought on credit," said Nengah Nadi. He continued, saying he does not believe all tourist visitors misbehave and break the laws on Bali roadways. He feels only a few tourists are disrupting public order and breaking the rules.
Nengah requires all his foreign tourist customers to provide copies of their passports, driving license, hotel details, and telephone contact. He said he also checks the driving competency of each customer before renting out a motorcycle.
Motorbike rental companies are reporting a rapid and continuing increase in business since the lifting of COVID-19 restrictions. Many rental agencies are calling on the government to review the Governor's newest ruling and continue to allow foreign tourists to rent motorcycles.
Related Articles
Self-Drive by Foreigners in Bali Outlawed?
Bali Deports Harlots & Driving Instructors
Police Campaign Against Errant Motorists
194 Foreigners Deported from Bali in 2022
Stay Informed on Bali Tourism-Related News: Subscribe to Bali Update