Kompas.com reports that U.K. national Gilles Thomas Allcard William (43) has heard Bali prosecutors seek a new prison term of 1 year and 4 months for stealing a built-up motorcycle valued at more than Rp. 100 million parked on Jalan Natu Mejan, Canggu, North Kuta in Bali.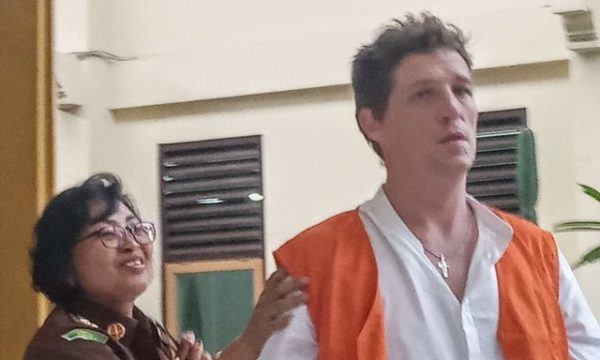 As reported previously by Balidiscovery.com, Gilles was arrested on 29 November 2022 in possession of a customized motorcycle owned by an Australian expatriate, Anthony James Mcinerheney (59). Penniless, Williams had only days before been released from a 6-month drug rehabilitation program after being convicted of illegal drug possession in 2021.
Facing more prison time for his vehicle theft, State Prosecutors on Tuesday, 21 February 2023, asked a panel of judges to imprison the Englishmen for a further 16 months, less time-served waiting for trial.
Related Article
Brit Goes from Drugs to Grand Theft in Bali
Stay Informed on Bali Tourism-Related News: Subscribe to Bali Update