The Public Prosecutor's Office in Denpasar told Radar Bali that prosecutors have completed the prescribed punishment ordered against well-known punk musician I Gede Aryastina, also known as Jerinx, from the musical group Superman is Dead.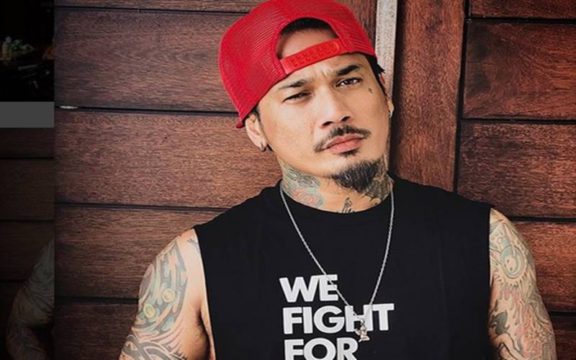 After a lengthy appeal process following a trial for committing "hate speech" against the Indonesian Medical Association (IDI), Jerinx was eventually sentenced to 10 months imprisonment and a supplemental fine of Rp. 10 million.
In what was seen in many quarters as a modern show trial intended to send a cautionary message to those critical of official COVID-19 policies,' Jerinx was pursued by State Prosecutors who claimed his comments critical of the IDI and requirements for COVID-19 screening of pregnant women constituted "hate speech" against the medical profession.
A final "last-ditch" appeal by State Prosecutors to the Supreme Court to add to Jerinx's 10-month sentence was unsuccessful. As a result, Jerinx is eligible for release on 08 June if he has paid the Rp. 10 million fine or later, on 08 July 2021, if the fine goes unpaid.
Separately, Jerinx's lawyer Wayan Gendo Suardana has told the press that his client's family will pay the fine and accelerate the musician's release.
Related Articles
Bali Rocker Jerinx Set for Release
Prosector's Want More Jail Time for Jerinx
Jerinx Sentence Reduced 4 Months on Appeal
State Seeks to Increase Jerinx's Sentence
Jerinx-SID Jailed 14 Months for Defamation
Final Statement in Jerinx Defamation Trial
Prosecutor Seek 3 Years Prison for Jerinx
Bereaved Mother Speaks at Defamation Trial
Bali Court Hears of JRX's 'Critical' Caring
IDI Testifies Against Rock Drummer JRX
Protestors Turned Away at Defamation Trial
Online Trial of Bali Musician Continues
JRX's Walkout from Bali Defamation Trial
Protests Mount for the Release of JRX
Dangerous to Lose Patience with Your Doctor
Bali Musician Charged with Hate Speech
Governor Reminds Dissenters to Shape Up Bali Rock Musician Accused of Defamation