Effective 01 August 2022, the Provincial Government of East Nusa Tenggara and the Komodo National Conservation Park (TNK) will charge Rp. 3.75 million per person (approximately U$260) to enter the Park. The ticket will reportedly allow repeated visits to the Park over one year.
It is not clear if a lower tariff will be available to domestic visitors to the Park.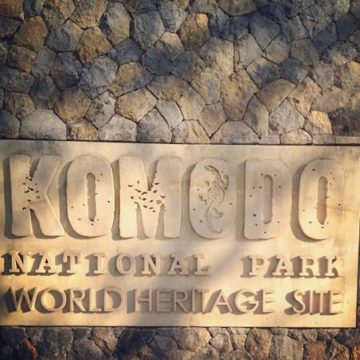 Carolina Noge, the Coordinator of the Task Force to Strengthen the function of The Komodo National Park, speaking in Jakarta on Monday, 27 June 2022, said an entrance ticket will cost Rp. 3.75 million per person with a validity of one year within a yearly maximum quota of only 200,000 visitors for the Park.
As reported by Kompas.com, groups of four visiting the Park will be required to pay Rp. 15 million for a pass valid for one year.
The decision for the enormous increase in the admission fee and quota limitations is defended based on the high cost of conservation efforts and the need to prevent degradation to the ecosystem caused by the growing number of visitors to Komodo National Park. Every Park visitor, according to the task force, brings a harmful impact on the wildlife, the biological diversity, and the overall ecosystem of the Park.
Earlier, during discussions on the proper price levels for admission tickets, experts put the cost of conservation incurred by every Park visitor between Rp. 2,943,739 and Rp. 5,887,459.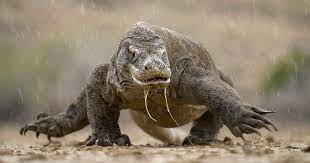 In addition to limiting the maximum number of annual visitors to 200,000 – every visitor must register their visit online via a dedicated website. The 200,000 annual limit on visitors to the Park results from a review on carrying capacity done by a team of experts. No mention has been made of any maximum daily quota on Park visitors.
Future visitors to the Komodo National Park will also be required to present a health certificate from a recognized medical facility.
The head of the Komodo National Park, Likita Awang, said the new regulations are being implemented following six significant incidents occurring over the three years 2019-2022. Awang also emphasized that travel agencies bringing people to the Komodo National Park need to take responsibility for the physical condition of their clients while visiting the Park.
Related Articles
A Ship of Fools at Komodo National Park
16 Komodo Dragons Born at Bali Taman Safari
Cruise Ship Fire Near Komodo: No Injuries