Death has prematurely claimed another leading tourism figure in Bali, I Nyoman Sukadana A.PAR, SE., MM., CHE., CBC – the founder and CEO of Elizabeth International – a hotel and tourism institute in Bali.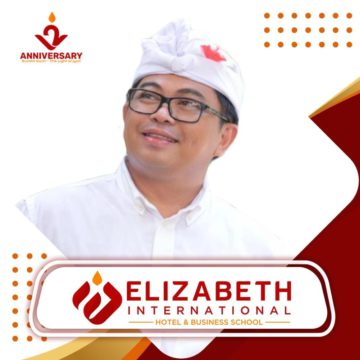 Sukadana died unexpectedly on Saturday, 09 October 2021.
Highly regarded as a tourism educator and affectionately known as "Coach" Nyoman, Sukadana was born in the Village of Penglumbaran in the Regency of Bangli, Bali, in 1981.
Born to an agricultural family, Nyoman Sukadana was a serious student and graduate of Bali's Academy of Tourism Studies (STP) in Nusa Dua, where he was active in many student organizations. He was also a graduate of Sekolah Tinggi Ilmu Manajemen Indonesia, held an advanced degree in Public Administration from Universitas Pendidikan Nasional, and was a member of the International Coach Federation. At his death, Sukadana was enrolled in a Doctoral Program at Satya Wancana Christian University in Salatiga, Central Java.
While still a very young man, Sukadana helped to found the I-Join Community – an organization active in community service and humanitarian projects working to assist the youth of Bali. I-Join was successful in providing scholarship support for underprivileged young people studying to become hoteliers and tourism professionals.
Underlining his academic inclinations and personal scholarship, Sukadana authored five books published by the Gramedia Group, By Pass Publishing, and Elizabeth Press on diverse subjects including marketing, personal development, entrepreneurship, and professional career planning.
Much sought after as a public speaker, Sukadana was frequently featured at national forums across Indonesia, Asia, and Europe.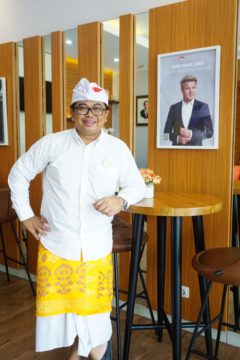 Active in the leadership of JCI – Junior Chamber International, he was the recipient of numerous academic and professional recognitions.
Staring with a computerized language education program for children in 2002, Sukadana established the Elizabeth International Tourism and Hotel Academy in 2009 when he was only 27 years old.
I Nyoman Sukadana A.PAR, SE., MM., CHE., CBC 
1981 – 2021
Be One with the Almighty – Dumog Amor ing Acintya