In what is becoming a long-playing legal ordeal for Balinese musician I Gede Aryastina – also known as Jerinx (43), prosecutors in Bali have decided to appeal the recent reduction of his prison sentence for four-months by the Denpasar High Court.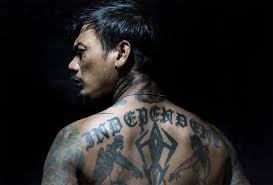 The initial appeal saw Jerinx's original verdict of 14 months imprisonment for defamation and hate speech directed at the Indonesian Medical Association (IDI) reduced to 10 months. Under Indonesian law, both the convicted individual and prosecutors have a limited period to re-appeal to the Supreme Court the High Court's most decision.
Quoted by NusaBali, Luga Harlianto of the Bali Prosecutor's Office in a press release dated Thursday, 28 January 2021, stated: "The Public Prosecutor handling the case of I Gede Ayastina, also known as Jerinx, has appealed the decision (the first appeal) to the Denpasar High Court (No 72/Pid.Sus/2020/PT DPS) rendered on 14 January 2021 that altered the sentence of Jerinx to 10 months in prison."
In response to the Prosecutor's decision to appeal and seek a more severe punishment for Jerinx, the musician's attorney, I Wayan 'Gendo' Suardana, explained that prosecutors have the right to appeal the case. At the same time, 'Gendo' said the prosecutors should handle the appeal more responsibly, considering only the law and not be motivated by desires for revenge and reprisal. Stating: "This means, the panel of judges should review the appeal of the prosecutors who are seeking revenge via a heavier sentence."
The first appeal decision issued on 14 January 2021 saw the judges declare that Jerinx was guilty of defamation and hate speech via his postings on the social network. While agreeing with the guilty verdict, prosecutors altered the original sentence, reducing it from 14 months to 10 months. The original sentence imposed a fine of Rp. 10 million that, if left unpaid, would add three months to the 14-month sentence. In the appeal verdict, the amount of the fine was sustained at Rp. 10 million but would only add one month to the prison sentence if left unpaid.
Jerinx has been incarcerated since 12 August 2021 and will be released in June 2021 unless the latest appeal to the Supreme Court results in a heavier sentence.
Related Links
 Jerinx Sentence Reduced 4 Months on Appeal
State Seeks to Increase Jerinx's Sentence
Jerinx-SID Jailed 14 Months for Defamation
Final Statement in Jerinx Defamation Trial
Prosecutor Seek 3 Years Prison for Jerinx
Bereaved Mother Speaks at Defamation Trial
Bali Court Hears of JRX's 'Critical' Caring
IDI Testifies Against Rock Drummer JRX
Protestors Turned Away at Defamation Trial
Online Trial of Bali Musician Continues
JRX's Walkout from Bali Defamation Trial
Protests Mount for the Release of JRX
Dangerous to Lose Patience with Your Doctor
Bali Musician Charged with Hate Speech
Governor Reminds Dissenters to Shape Up