Following similar protests by Vasyl Hamianin, the Ukrainian Ambassador to Indonesia, the Russian Ambassador in Jakarta, Lyudmila Vorobieva, has said she hopes Indonesia will reject the call by Bali's Governor Wayan Koster to withdraw the visa-on-arrival (VOA) for nationals of her country,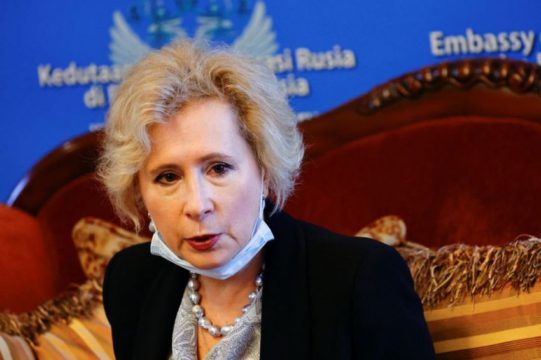 As reported by Beritabali.com, Ambassador Vorobieva, commenting on the recommendation to end the VOA facility for her countrymen, said, "clearly, this will have an impact on the flow of Russian tourists." The Ambassador was speaking at a Forum on Indonesian-Russian Tourism held in Jakarta on Friday, 17 March 2023.
Bali Governor Koster recently wrote to officials in Jakarta recommending that the VOA facility be withdrawn for citizens of Russia and Ukraine. Koster said his recommendation was made after considering the large number of reports of Ukrainians and Russians breaking the law in Bali.
Koster acknowledged that the continuing Ukraine-Russia conflict had prompted the citizens of those two countries to seek the safety and security of Bali.
Meanwhile, the Russian Ambassador has promised to remind Russian tourists traveling to Bali to follow all the local laws and regulations, adding that most Russian tourists are law-abiding. Ambassador Vorobieva admitted that while several Russians do not obey the law, but urged all concerned not to focus only on that fact.
Widely reported in the press, Russians have been documented breaking traffic laws and falsifying their identity papers. In early March, Immigration officers apprehended and deported three women working as prostitutes in Bali.
The head of Bali's Provincial Tourism Service, Tjok Bagus Pemayun, told the State News Agency Antara on Thursday, 16 March 2023, that should the Governor's recommendation go forward, the removal of the VOAs for Russians and Ukrainian would not represent a significant problem. 
Pemayun said he had not received a formal response from the Minister of Law and Human Rights or the Minister of Foreign Affairs addressing the Governor's recommendations.
Related Article