During his weekly online press briefing, the Indonesian Minister of Tourism and the Creative Economy on Monday, 04 July 2022, announced plans to open soon direct flights connecting Moscow, Russia, and Denpasar Bali.
Quoted by Kompas.com, Sandiaga said: "We are coordinating directly with the Russian Embassy to confirm the opening of direct flights from Moscow to Denpasar. We hope this can concretely manifest President Jokowi's visit to Russia."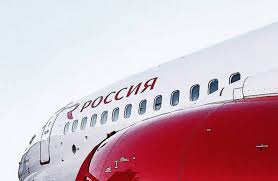 Continuing at his weekly briefing, Sandiaga said Bali remains a favorite destination for Russian tourists, with many travelers selecting high-quality luxury accommodations with an extended stay. "In this way, quality (of the tourist) is maintained, length of stay is quite long, and their spending is of high level. On average, they visit with their families," commented the Tourism Minister.
Based on data compiled before the COVID-19 pandemic, Russian ranked as the fourth largest source of international tourists to Bali, achieving between 300,000 to 400,000 annually. Russian travelers also ranked among the "top-ten" source of foreign tourists to Bali during the COVID-19 pandemic period from 01 January until 31 May 2022.
Data from the World Travel Organization (UNWTO), the invasion of Ukraine by Russia has had a significant impact on global travel, mainly impacting the cost of aviation fuel which is increasing the price of air travel.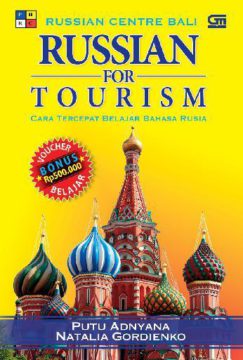 "We will capitalize on the momentum to draw Russian travelers to Indonesia. We will also be pushing for accelerating the commencement of direct flights from Moscow to Denpasar. These flights have also received a 'green light' from the Ministry of Transportation," said Sandiaga.
Sandiaga said he hoped the Russian carrier Rossiya Airlines would operate direct flights between Moscow and Denpasar with an initial frequency of three times weekly. Adding: "There is certainly a great deal of coordination and communication that we will undertake on government and business-to-business levels. This includes preparing regulations that will push the tourism industry to focus on the Russian market by promoting non-mainstream destinations that are new, exciting, unique, and authentic."
Related Articles
Jokowi to Visit Kyiv & Moscow in Late June
World Business to Attend G20 Side Event
G20: RI Neutral & Unaligned Position
Indonesia Invites Ukraine and Russia to G20 Summit
G20 Bali Summit: The Russians are Coming
G20 Conundrum: Russia-Ukraine-Indonesia
Russians in Bali Suffering a Cash Crunch
Bali – a Favorite for Russians & Ukrainians
Ukrainians in Bali Protest Russian Invasion
Ukrainian Protestors May Face Deportation
Bali to Host G20 Summit in November 2022Bali to Host G20 Summit in 2022