A member of Bali's Provincial House of Representatives (DPRD-Bali) has cautioned Bali Governor Wayan Koster of possible unwanted consequences if he takes actions that will have a detrimental impact on the ANOC World Beach Games in Bali from 05 – 12 August 2023. The legislator does not want to see the U-20 World Cup Experience repeated with the World Beach Games removed from Bali by its organizers.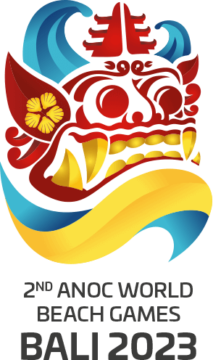 As reported by Detik.com, the Deputy-chairman of the DPRD-Bali, Nyoman Sugawa Korry, says any objections Governor Koster may have regarding the participation of Israeli athletes at the World Beach Games, should be delivered directly to the Central Government, who are the "Country Host" of the Bali Games.
"If The Governor wants to register any objection to Israel's participation (in The World Beach Games), he should do so directly to the Central Government; that would be the correct step," said Representative Korry on Thursday, 06 April 2023.
According to Korry, because the hosting of the World Beach Games is a national event organized by the Central Government, it is outside the authority of the provincial government to cancel the event. The Provincial Government is obligated to execute the decisions and policies of the National Government.
"In my opinion, the Provincial Government of Bali will hopefully follow the decisions of the Central Government. If the Central Government takes a decision, Bali, as part of the Sovereign Nation of Indonesia (NKRI), is obliged to follow that decision," said Korry.
The Chairman of Commission II of DPRD-Bali, IGK Kresna, has also asked Governor Koster to focus on taking care of matters of import to Bali and not interfere in the operation of the World Beach Games 2023.
"Mr. Governor, it is best to just focus on the interests of Bali," said Kresna, a member of the Golkar Party. Kresna is worrying that international sporting events scheduled for Bali will be canceled. Adding: "People have worked to bring major events to Bali to help the Island emerge from the business downturn caused by COVID-19. It will be strange if the Governor wants to cause the World Beach Games to fail."
Earlier, Bali Governor Wayan Koster placed conditions on the participation of Israeli athletes in the World Beach Games 2023 in Bali. Among the conditions set by Koster was that the National Anthem of the State of Israel must not be performed in Indonesia during the games. The Governor explained that regulations issued by the Ministry of Foreign Affairs forbid the singing of the Israeli National Anthem on Indonesian territory. 
Meanwhile, President Joko Widodo said he had not received a formal report regarding Governor Koster's refusal to allow Israelis to participate in The World Beach Games.
Related Articles
Bali Bars Israel from World Beach Games
Sports Minister to Safeguard Beach Games
U-20 World Cup Fiasco: Insight & Analysis
U-20: More than US$250 Mn Down the Drain?
Will World Beach Games in Bali Go Ahead?
2023 World Beach Games Website
Stay Informed on Bali Tourism-Related News: Subscribe to Bali Update