Governor Koster's Provincial Government is expected to introduce regulations to help ensure Bali attracts a better quality of tourist visitors using various measures, chiefly by limiting the total number of holiday visitors.
As reported by NusaBali.com, Governor Koster, speaking at a seminar on planning Bali's future development for 2025-2125, warned: "Control tourism and avoid the cheap, mass tourism of the past. Because of this, a quota system must be put in place for foreign tourists. This is not yet in operation; provincial regulations must first be implemented."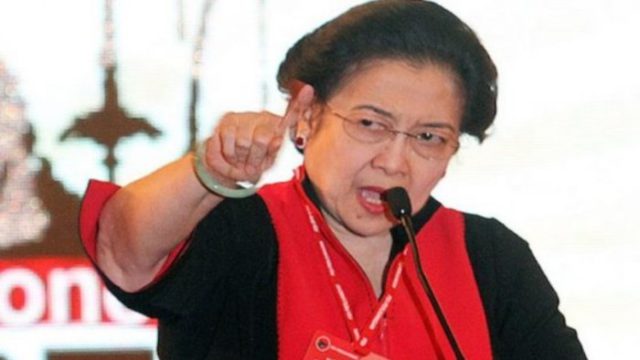 Koster affirmed the need for the technical implementation of legislation to limit mass tourism, warning that any eventual rules will include specific quality criteria for those wishing to visit Bali. Adding: "Will the total number of foreign tourists be limited to just 7 million annually with specific tightened criteria? For instance, (visitors) must prove minimum amounts of money in their bank account. Don't permit them to bring only Rp. 10 million sufficient for a week and then stay for one month."
Reflecting on recent reports of unruly and misbehaving tourists in Bali, Governor Koster expressed his fears that they will engage in improper behavior once they deplete all their funds.
In anticipation of this problem, the Governor proposes that imposing quotas will be one solution. Continuing, the Governor assures that future regulations would not be targeted against specific countries but focus on limiting the total number of visitors. As a benchmark, the Governor is reportedly looking at the annual total of 6.3 million foreign tourists who visited Bali before the COVID-19 outbreak.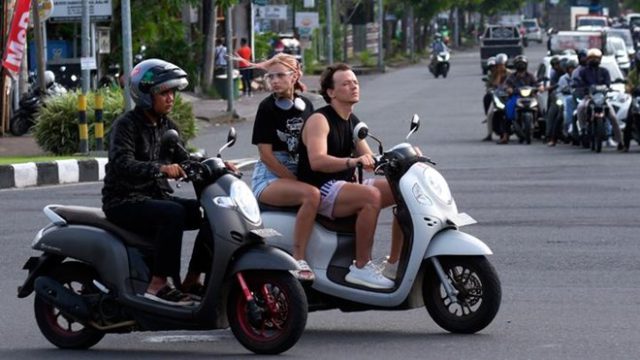 "In the future, we will calculate (the number of tourists), but not like current tourism. Instead, we will seek quality tourism to safeguard Balinese culture's dignity and local wisdom. The historical data will be reviewed to regulate future tourism," said Governor Koster.
Echoing the comments of the Governor in favor of limiting future tourism is also the fifth President of Indonesia, Megawati Soekarnoputri, who attended the seminar on the coming century of development in Bali.
Megawati told the seminar that Bali's roadmap for the next 100 years must be urgently designed. Regarding the current increase in foreign tourists misbehaving, the Steering Committee for the National Innovation Research Agency (BRIN) chairman and former President insists that revamping tourism is essential, especially given the behavior of foreign tourists who act as they please. "You can't allow this, Governor Koster! While serving as governor, you must plan in detail what Bali will be like in the next 100 years. Many smart people are urging me to speak up, and I'll assist through BRIN (doing) what is needed," said Megawati.
Megawati, who serves as PDIP chairperson, expressed irritation, anger, and rejection of foreign tourists misbehaving in Bali. Recently, in a location not far from her Bali residence, two foreign tourists from Poland were involved in an altercation with local community watch members (pecalang) after the tourist erected a tent in a beachside pavilion (bale bengong) where they intended to spend Nyepi – Bali's day of mandated absolute silence. Regarding the incident, Megawati said: "I saw the viral video of these foreigners doing as they like on Nyepi – the day silence. What can they be thinking? I saw how the pacalang spoke quietly and politely to the foreigners. How can these foreigners act so arrogantly? This does not mean I am anti-foreigners. I don't accept such behavior. Why do the Balinese allow such uncouth behavior?"
How can these foreigners act so arrogantly? This does not mean I am anti-foreigners. I don't accept such behavior. Why do the Balinese allow such uncouth behavior?"

Megawati Soekarnoputri, Former Indonesian President and PDIP Chairperson
Megawati compared Bali to Singapore, where tourists are required to follow local rules on waste disposal. The former President fears that Bali will eventually lose its culture and local wisdom if steps are not taken to regulate unruly behavior and protect the welfare of the native population. "How come we (allow foreign tourists to behave naughtily) merely because we want to make Bali a tourism destination? When people wanted to build an airport in Buleleng, North Bali. I say 'no,' the proposed airport was only intended for the upper middle class," she said.
Megawati also took the occasion to complain about the small number of native Balinese who actually own large hotels on the Island.
The former President urged detailed plans be made for the coming century, clarifying what foreigners can and cannot do. She lamented that visitors are allowed to act in any manner they like. Megawati called for regulations to be drafted urgently and implemented to protect the Island's dignity,
Related Articles
Brisbane-bound Bogans Bounced by Jetstar
Luhut: Tax & Discipline Foreign Tourists
Bali Deports Harlots & Driving Instructors
Police Campaign Against Errant Motorists
Bali Unites to Rein in Errant Foreigners
Rubbing People the Wrong Way in Bali
Brit Goes from Drugs to Grand Theft in Bali
194 Foreigners Deported from Bali in 2022
Stay Informed on Bali Tourism-Related News: Subscribe to Bali Update