Indonesian President Joko Widodo announced the end of the COVID-19 pandemic in a statement from the National Palace in Jakarta on Wednesday, 21 June 2023, heralding the start of the COVID Endemic Era for the nation.
Quoted in NusaBal.com, President Widodo said: "After more than three years of battling together against the COVID-19 pandemic, effective Wednesday, 21 June 2023, the government has revoked the 'pandemic' status, and we are now entering the endemic era."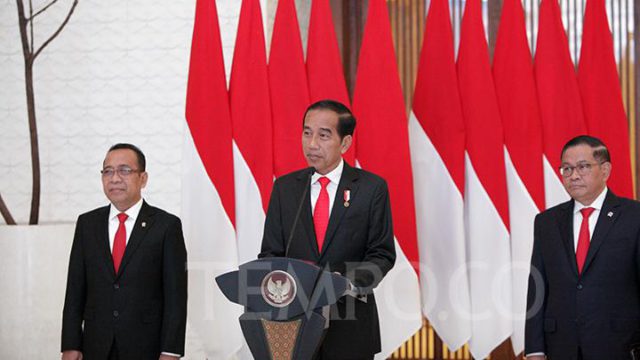 The decision announced by the Presidential Palace was prompted by a survey showing that nearly 99% of the Indonesian public now carry an antibody against COVID. The President also mentioned that the World Health Organization (WHO) ended its Public Health Emergency of International Concern in June 2023.
Despite the formal end of the pandemic emergency in Indonesia, President Widodo urged the public to remain cautious in safeguarding their health and hygiene.
President Joko Widodo commented during the press announcement: "This decision (to end the pandemic) the national economy will continue to improve and enhance the economic welfare of the people."
The President cautioned that with Indonesia now embarking on the endemic phase of COVID-19, people infected with the disease will now be expected to cover the cost of their own treatment. The government has previously paid the cost of COVID-19 treatment and hospitalization.
Meanwhile, the Secretary of the Bali Provincial COVID-19 Task Force, I Made Rentin, said that most new COVID cases in Bali manifest no symptoms or only light symptoms requiring no hospitalization. The number of new confirmed COVID cases remains very low.
Rentin reports the number of occupied ICU beds in Bali hospitals to be extremely low.
The average number of new daily COVID-19 cases is now less than five.
Related Article
Surgical Masks No Longer Required
Towards Living Endemically with COVID-19
Indonesia Heads Toward an Endemic Future
Learning to Live Endemically with COVID
Living in a COVID-19 Endemic World
Stay Informed on Bali Tourism-Related News: Subscribe to Bali Update