The State-owned Oil Company, PT Pertamina is supporting Bank Indonesia goals to foster a cashless society in Indonesia, by introducing non-cash payment options at Bali gas stations.
As reported by NusaBali, Pertamina has launch an online application – MyPertamina that can be used at Gas Stations everywhere in Bali. With the application downloaded to a handphone, value can be "topped-up" and used to pay for petroleum purchases.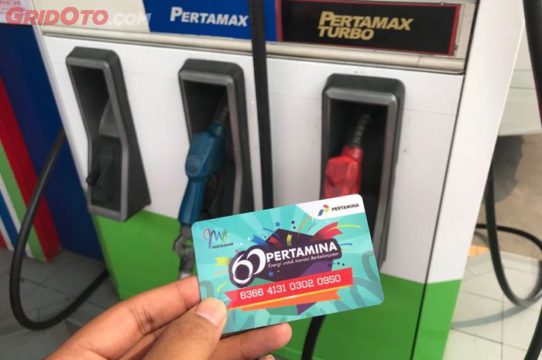 Ferry Pasalini, Pertamina Area Sales Manager Retail Bali, commented: "This program forms an initiative from Pertamina to encourage and educate the public in Bali to undertake non-cash payments while when purchasing petroleum."
People can top up the MyPertamina online account via online bank or by making a cash payment at a Pertamina Gas Station that will result in a credit to the application.
Pertamina is also promoting their new online application as a means to reduce personal contact and the handling of currency when purchasing gasoline and, as a result, reduce the risk of COVID-19 contamination. Pertamina in Bali is recording an average of 4,016 daily transactions using MyPertamina during the month of February 2021. For the entire month of February, 112,448 transaction using the online application took place. This represents an increase of 208% when compared to January 2021 when an average daily 1,929 transaction were recorded with 59,799 transactions for the month.