While Bali reopened its doors to domestic tourism on 31 July 2020, the business recovery prospect for the Island's hotel remains grim.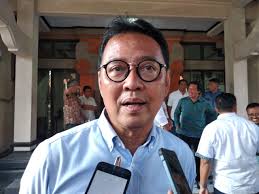 The chairman of Badung Regency's Hotel and Restaurant Association (PHRI-Badung), I Gusti Agung Ngurah Rai Suryawijaya, told Kompas.com on Sunday, 11 October 2020: "While there has been an increase in occupancy, but this is only by a small amount. Occupancies are still in the single digits, hovering between 5% and 9%. Simultaneously, these low occupancy levels are being experienced by only a handful of hotel properties, with many hotels still shuttered and closed.
Suryawijaya said Bali's hotel industry has experienced little or almost no income during the COVID-19 crisis over the past seven months. Adding: "In normal time, hotels need to experience occupancies over 40% to turn a profit. If occupancies are only 5-7%, the hotels can only try to seek cost savings and efficiencies."
These "efficiencies" have taken the form of hotel reducing staff to skeletal levels.
With visitors now limited to a reduced flow of domestic travelers, hotels must also contend with a substantially shorter length of stay for domestic travelers that is only three days and two nights.
The number of domestic tourists returning to Bali is also being influenced by their originating city in Indonesia. Arrivals from the primary source market of Jakarta, for instance, have suddenly decreased with the imposition of large-scale limitations on social movements in Jakarta that is complicating travel generally and reducing arrivals from the Capital. In turn, the downturn in Jakarta visitors impacts the already woefully low rate of hotel occupancies in Bali.
Suryawijaya reports that hotel occupancies in Bali for March – July 2020 were very low, with, he claims, 95% of Bali hotels have suspended operations. "March until July (occupancies) were still near zero, and still only single digit. Many hotel workers have been sent home from work. For the hotels that stayed open with occupancies of 5%, they were operating to help quarantined people for the Indonesian Red Cross (PMI)," he said.
Based on data from the Bali Center for Statistic (BPS), in March 2020, the first month of the pandemic, starred-hotel occupancies for the Island averaged 25.41%. However, one month later, by April, average occupancies stood at only 3.22%. As the crisis deepened, May and June's occupancies sunk further to 2.07%. Average occupancies, albeit working from a reduced base number of rooms due to increasing closures, "improved" slightly in July to 2.57% and in August to 3.68%.
Rai Suryawijaya closed, saying: "I urge all people to work together to overcome the COVID-19 pandemic so that it can subside and so we can propose foreign tourists (tourists) to come." The PHRI Chairman for Badung Regency remains hopeful that foreign tourists may return to Bali in time for the Christmas and New Years' peak season.