NusaBali reports that the Coordinating Minister for the Economy Airlangga Hartato has confirmed that State Power Board (PLN) subsidies for low-income power consumers will be extended three months from April until June 2021. However, the amount of the "stimulus" for April-June will be less than that given during the preceding three months of January-March.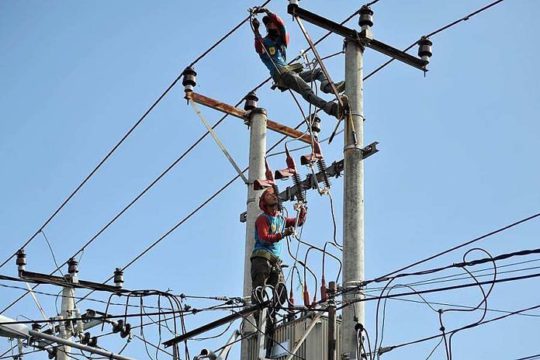 Speaking on Tuesday, 26 January 2021, Hartato explained: "Part of the program (of electrical subsidies) was for six months, and there is also a three-month program. For instance, some electricity consumers received free-of-charge power for three months followed by a 50% discount."
The electrical stimulus package formed part of a social umbrella program (Perlinsos) established in 2020. Hartato said Rp. 150.96 trillion has been allocated for Perlinsos in 2021, reduced from the Rp. 220.39 trillion provided in 2020. 
In addition to electrical subsidies, the Perlinsos funding is also available for the Program Keluarga Harapan (PKH) that makes emergency cash payments to needy households, basic food cards (kartu sembako), pre-employment stipends (kartu prakerja), Direct Cash to Village families (BLT Dana Desa), Social Aid (Bansos) and internet quota supports.
Earlier, Hendra Ishwahyudi, a spokesman for the Ministry of Energy and Natural Resources (ESDM), said the government had prepared Rp. 4.57 trillion to extend the subsidies for low-income power consumers from January through March 2021. That amount is comprised of Rp. 3.73 trillion in free electricity and 50% discounts on power, and Rp. 840 billion for exemptions granted from subscription fees. Ishwahyudi explained that the January-March 2021 stimulus package of discounts on electrical bills would continue at the same levels as that extended at the end of 2020.
Ishwahyudi said the possibility remained that the subsidies might continue through Q2 of 2021 depending on the country's domestic economic condition in the continuing COVID-19 pandemic. He added that the final decision on electrical allowances resided with the President and Cabinet.
Related Articles
PLN Subsidies to Continue Until March 2021