NusaBali.com reports that despite the slow return of direct international air passengers via a once-weekly Garuda Indonesia flight from Tokyo and the imminent start of daily flights to Bali by Singapore Airlines, there are few signs that Bali is about to be deluged with foreign air travelers.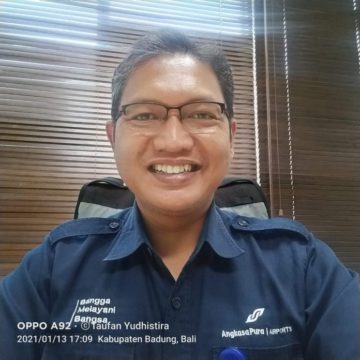 Bali's Governor may be guilty of having jumped the gun in revealing that the CEO of Garuda Indonesia had told him of plans for the national flag carrier to start flying between Sydney and Bali. The Governor's announcement was welcomed in local tourism circles and the management company of Bali's Airport – PT Angkasa Pura I (PT AP I).
The Stakeholder Relation Manager of PT AP I, Taufan Yudhistira, applauded the announcement by Governor Koster on plans by Garuda to fly to and from Sydney. However, Taufan also revealed that the Airport Authority has yet to receive a formal application for a Sydney – Denpasar flight slot necessary for the air route to commence.
"Up until this point in time, there has been no application (for the slot), said Taufan on Monday, 14 February 2022.
So, on the one hand, we have Governor Koster sharing that he was telephoned by Garuda's CEO, Irfan Setiaputra, saying his airline wants to fly between Bali and Sydney. On the other hand, Garuda has yet to communicate such plans with the PT AP I.
The only formal request and approval for international flight slots at Denpasar's Ngurah Rai International Airport have come from Garuda Indonesia for a once-weekly Narita-Denpasar flight and Singapore Airlines for the new daily service to Bali.
Rumors that Batik Air – a part of the Lion Air Group – also wants to start flying internationally to Bali remain unsupported with a formal application for the needed flight slot.
Related Articles
Koster: Garuda Preparing to Fly Bali-Sydney
Positive PCR Test Among Tokyo Passengers
Update: Travel Requirements for Bali
Garuda Flight from Tokyo Lands in Bali
SIA Resumes Daily Bali Flights on 16 February.
USA Market to Recover for Bali with SIA
How to Obtain a B211A Visa for Indonesia