Antique car buffs and vintage automotive fanciers are in for a genuine treat when they visit a collection of more than 100 vintage automobiles located at Kebon Vintage Cars (The Garden of Vintage Cars) located on Jalan Tegal Harum. No. 13, Biaung, East Denpasar.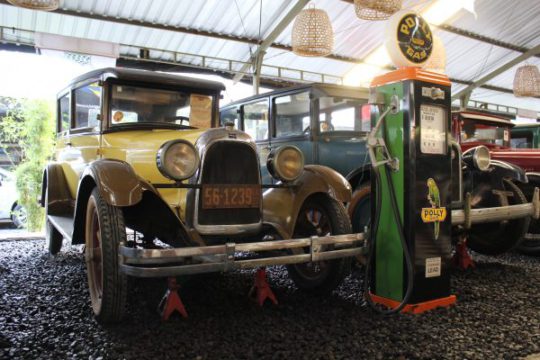 Jos Dharmawan, a local businessman who is nothing less than a car aficionado in overdrive, has been collecting vintage vehicles since 1996 when he still lived in Jakarta. Bringing his cars with him when he moved to Bali in 2000, Dharmawan continued to collect classic cars and other vehicles at every opportunity.
With a profound preference for classic Chevrolets from the USA, Jos Dharmawan's collection includes a 1913 Ford representing the oldest car he owns. Quoted by NusaBali.com, Jos said: "The oldest car I own is a 1913 Ford. I also have a Hudson that I am told is a 1914 model, but a friend who knows about Hudson's, thinks the car is a 1908 or 1910 model. I haven't had a chance to investigate fully."
One of the most-prized Chevrolets in Jos Dharmawan's collection is a vintage condition 1948 Chevrolet Bus that was once used for public transport in Bali from 1968 until 1974. The inside of the Chevy Bus is lined in wooden timber while the exterior covered in sheet metal.
There are also historical vehicles in the collection, including a 1948 Plymouth used by Indonesia's "first" First Lady, Ibu Fatmawati. When Jos acquired this vehicle, it was in urgent need of repair, which took four years to complete.
The Kebon Vintage Car Collection is open every day Monday through Saturday from 10:00 am until 5:00 pm and on Sundays from 11:00 am until 5:00 pm.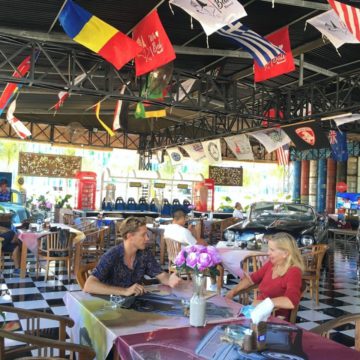 There is a Café that forms part of the site serving light food and refreshment.
Kebon Vintage Car Collection
Jalan Tegal Harum No. 13
Denpasar, Bali