A 53-year-old German tourist died in the collision between a Dive Center diving boat and a Nusa Penida Diver's snorkeling vessel in the waters of Nusa Penida at 9:20 a.m. on Wednesday, 27 September 2023.
Seubold Hans Ulrich of Germany was killed when the boats collided at Pasih Andus Banjar Sompang Beach – Bunga Mekar Village in Nusa Penida.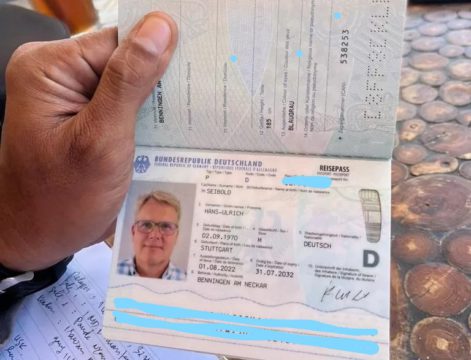 RadarBali.id report that the Bali Water Police says that the fatal collision occurred after Ulrich departed at 8:00 a.m. on a diving excursion from the Nusa Penida Dive Center on board the MV Blue Lagoon carrying 11 passengers and four crew that arrived at Crystal Bay at 8:30 a.m..
The group had been diving for approximately 45 minutes when the Captain repositioned the vessel to the Pasih Andus Beach when he collided at a high rate of speed with a snorkeling boat traveling in the opposite direction.
Observers say the snorkeling boat was advancing directly towards the dive boat carrying the ill-fated German tourist. The Captain of the Blue Lagoon Dive Boat reportedly tried without success to avoid a collision that damaged the boat's front and right side.
Ulrich was riding in the rear of the MV Blue Lagoon Dive Vessel when he fell into the sea, where the revolving propellor of the boat struck him. The injured German was transported to the Pratama Hospital, where doctors declared him dead.
A hospital spokesman confirmed that Ulrich suffered three significant lacerations to his head area on the forehead, right side of the skull, and near the left ear.
Police have concluded that both the boat captains were operating their vessels in an unsafe manner.
Police continue to investigate the incident.
Related Articles
Nusa Penida Beach Fire Strands 25 Tourists
Captain Burnt in Bali Excursion Boat Fire
Criminal Charges in Sinking of Kebo Iwa
Nusa Penida Among the World's Best Beaches
Bali Voted Best Destination by TripAdvisor
Man Falls to His Death at Nusa Penida
Stay Informed on Bali Tourism-Related News: Subscribe to Bali Update