Plans are nearing realization for the Airbus A380 – the world's largest passenger aircraft – to land soon at Bali's Ngurah Rai International Airport.
As reported by detik.com, these plans were revealed by the CEO of PT Angkasa Pura I (API), Faik Fahmi, while visiting the Ministry for State-Owned Enterprises in Jakarta on Monday, 07 November 2022.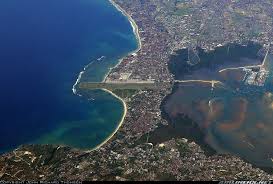 Fahmi said: "Emirates Airlines is planning to fly the Airbus A-380 to Bali." The company's CEO, who manages Bali's air gateway, explained that Emirates had expressed a serious desire to fly the jumbo jet to Bali because its two daily flights to Indonesia from Dubai are often filled to 100% capacity.
Fahmi continued: "This is already in the final discussion phase because a team from Emirates has surveyed Bali, reviewing what adjustments must be made. Technically there are no problems."
Fahmi postulated that the Airbus-380 might begin flying to Bali during the Christmas Holidays, adding that the final decision remains with Emirates. "But, they (Emirates) have communicated that they can operate that aircraft to Bali," said Fahmi.
If the flights proceed as planned, Fahmi said it would represent the first regular operation of an Airbus A380 to fly to Indonesia.
The Airbus A380 is able, depending on configuration, can carry 525 passengers but has a certified capacity for 853 passengers. It is the world's largest passenger airliner and is the only full-length double-deck passenger jet in operation.
A fully-loaded Airbus A380-800 needs 2,900 meters of runway to take off. Carrying a full passenger load, the A380 can fly a range of over 15,000 km at an average speed of 0.85 Mach.
Related Link