The total number of foreign visitors to Indonesia in July 2022 reached 476,970. According to the Indonesian Minister of Tourism and the Creative Economy, Sandiaga Salahuddin Uno, this is the highest number recorded since the onset of the COVID-19 pandemic.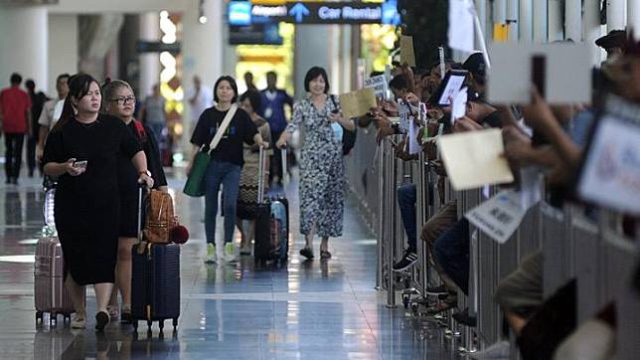 Speaking on Tuesday, 06 September 2022, Minister Sandiaga said foreign visitors to Indonesia are dominated by five source countries: Australia, Singapore, Malaysia, India, and the U.S.A. Australia – the largest source of Indonesian visitors – represents nearly 40% of foreign visitors.
On a cumulative basis, from January until July 2022, foreign visitors totaled 1.2 million people, 15 times more than the same period in 2021.
The Tourism Minister says the significant increase in foreign visitors to Indonesia is fundamentally fueled by travelers using visa-on-arrival to Bali.
Foreign visitors to Bali in July 2022 totaled 246,504. Adding: "This represents the highest number of arrivals since the pandemic with daily arrivals in the thousands. These visitors are entering Indonesia via Bali's Ngurah Rai International Airport.
Addressing Visa-on-Arrival (VoA), Sandiaga said 75 countries are now eligible to receive VoA with the recent addition of the Maldives, Monaco, and Columbia.
Citizens of ASEAN Nations are eligible for a visa-free visit to Indonesia. These nations include the Philippines, Brunei Darussalam, Cambodia, Laos, Malaysia, Myanmar, Singapore, Thailand, and Vietnam.