NusaBali reports that Bali Governor Wayan Koster remains unmoved by a threatened strike by logistic drivers protesting the decision of the Bali Provincial administration to end free rapid tests for COVID-19 at the ferry port of Ketapang, East Java.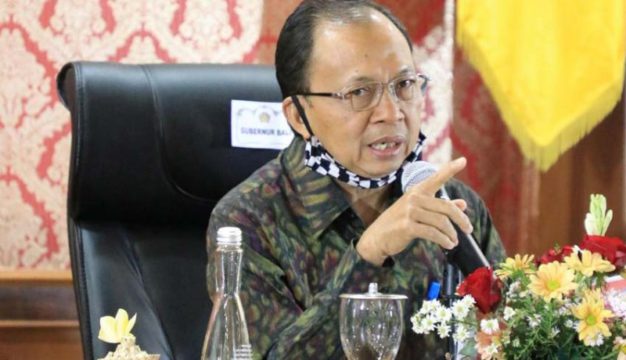 The Governor insists the formerly free-of-charge rapid tests provided to logistic drivers are now officially at an end. The Province has made the change to conserve the hundreds of billions of Rupiah the tests cost Bali's provincial budget. 
Following a meeting of the Provincial Task Force for the Mitigation of COVID-19 held on Friday, 19 June 2020, Governor Koster said he would not retreat in the face of drivers' threats to strike at the East Java Port of Ketapang. They are objecting to the need to now self-fund the cost of Rapid Testing.
Showing his defiance, Governor Koster said: "We won't tolerate this. If the drivers don't want to pay for their rapid test, they are welcome to turn back.
While the Province of Bali funded Rapid Tests during the Lebaran Period, that generosity has now come to an end. Now that the holidays have passed, the Governor insists that logistic transportation companies are involved in a business and therefore pay for testing their drivers and conductors coming to Bali or simply not coming to Bali. 
"If the logistic drivers wish to strike, that doesn't matter. If it's about rice and other basic goods, we have enough in Bali. We have a surplus of rice in Bali as the harvest season has just taken place."

Bali Governor Wayan Koster
Koster said the cost of providing free-of-charge Rapid Tests for drivers was not inconsiderable. Every day there were between 1,000 and 1,500 drivers who underwent testing. The cost of every single test was around Rp. 130,000. Multiply that by 1,000 tests provided without charge each day, and Bali's annual budget was losing Rp. 1.3 billion every day. Moreover, Koster said there were days when 2,000 tests were performed, costing the Province Rp. 2.6 billion in a single day. 
Warming to the threat of a coming strike by logistic drivers, Governor Koster said: "If the logistic drivers wish to strike, that doesn't matter. If it's about rice and other basic goods, we have enough in Bali. We have a surplus of rice in Bali as the harvest season has just taken place."