Recognized as a premier conductor and pianist, Frenchman David Greilsammer has brought life to numerous innovative projects, world premieres, and ground-breaking encounters between different arts and cultures. This same aplomb and savoir-faire will be on full display Monday, 24 July 2023, when this keyboard virtuoso becomes the next installment of The Padma Musical Series program of outstanding musical events in Bali.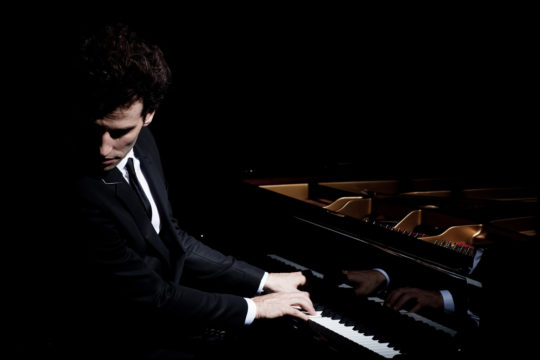 David Greilsammer's one-night performance in Bali is presented in cooperation with Alliance Française Bali. Greilsammer's piano performance in Bali follows the Padma Musical Series sold-out performance by UK pianist George Harliono held on 01 June 2023.
Released by the recording label Naïve, his most recent solo album, Labyrinth, has received more than ten international prizes and has been hailed in the media, describing it as 'radical', 'courageous', and 'astounding'. His other recordings, released by Sony Classical, have earned strong praise from The New York Times, The Boston Globe, and The Sunday Times.
Also acclaimed for his Mozart interpretations, David Greilsammer has performed all of Mozart's Piano Sonatas during a one-day "marathon recital" in Paris, and more recently, he played and conducted all of Mozart's twenty-seven piano concertos in nine back-to-back performances.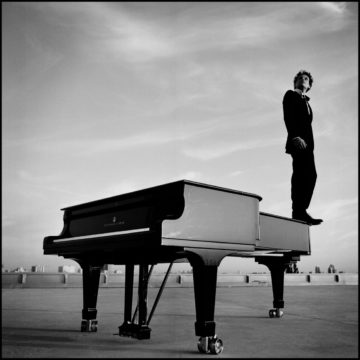 Since 2013, David Greilsammer has served as Music and Artistic Director of the Geneva Camerata, seen by many as one of the world's most adventurous and daring international orchestras. He has recently appeared as conductor/soloist with the BBC Philharmonic, San Francisco Symphony, Tokyo Metropolitan Orchestra, Hong Kong Philharmonic, Symphoniker Hamburg, Orchestra Verdi di Milano, Israel Symphony, Philharmonique de Radio France, and Orquesta Sinfónica Naciónal de México.
Always revealing eclectic and fascinating programs, Greilsammer's piano recitals have been presented in numerous venues and festivals worldwide, including Lincoln Center in New York, Kennedy Center in Washington, Amsterdam Concertgebouw, Wigmore Hall in London, Hamburg Elbphilharmonie, Théâtre du Châtelet in Paris, Verbier Festival, Oriental Art Center in Shanghai, Forbidden City Theatre in Beijing, and The National Theatre of Namibia.
David Greilsammer became Chief Conductor and Music Director of the Medellín Philharmonic Orchestra in Colombia in 2022
David Greilsammer Piano Recital
Presented in Cooperation with Alliance Française Bali
Padma Resort Legian – Plumeria Grand Ballroom
Monday, 24 July 2023 – 7:00 pm
(Registration and Cash Bar Opens at 5:00 pm)
General Seating Rp. 300,000 net