Qatar Airways has returned to Bali, an occasion marked by the landing at 5:31 pm on Sunday, 27 March 2022, of a Boeing 787-8 Dreamliner flying from the Airline's hub in Doha.
The aircraft carried 222 passengers and embarked on its return to Hamad International Airport in Qatar at 1:00 am on Monday.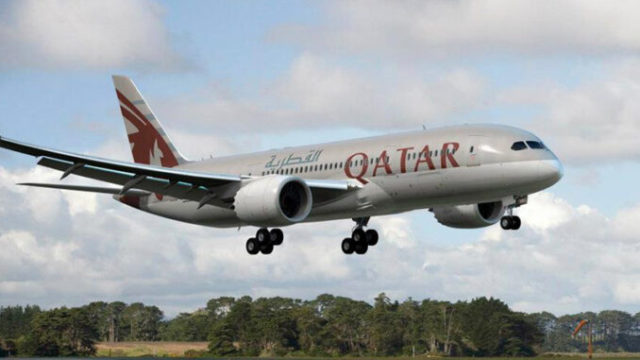 The resumption of flights to Bali by the state-owned flag carrier of Qatar represents an important strategic step forward in the Island's recovery as an international tourism destination. Qatar Airways operated more than 200 aircraft flying to over 150 international destinations. Because of its reputation as a full-service premium carrier and its global network, the return of Qatar Airways will facilitate Bali-bound travelers originating from Europe, Africa, Eastern Europe, Europe, and the Middle East.
Initially, Qatar Airways will operate four flights each week to Bali on Tuesdays, Wednesdays, Fridays, and Sundays, returning to Doha on Mondays, Wednesdays, Thursdays, and Saturdays.
Quoted by NusaBali.com on Sunday, Herry AY Sikado, the general manager of PT Angkasa Pura I, said: "The Gusti Ngurah Rai International Airport is now serving a regular schedule flown by Qatar Airways. This brings to six the number of international destinations now actively connected to Bali: Narita (Tokyo), Singapore, Melbourne, Sydney, Kuala Lumpur, and Doha."
The international flights now landing in Bali are operated by the following nine airlines: Garuda Indonesia, Singapore Airlines, Jetstar Asia, Scoot, KLM, Malaysia Airlines, Jetstar Airways, Qatar, and AirAsia.
To welcome the return of Qatar Airways to Bali, the Airport's Fire Brigade positioned trucks on both sides of the taxiway to provide a ceremonial water salute.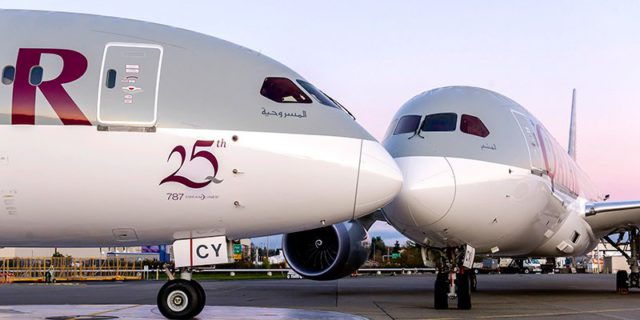 Sikado said he was expecting more international flights to begin landing in Bali as the strong recovery in global travel continues.
The interim arrival statistics for March through the landing of Qatar on Sunday, 27 March 2022, recorded a total of 21,253 international passengers arriving and departing from Bali on 192 flight movements. 
Flight to Bali with Qatar Airways
Related Articles and Links
Visa-on-Arrival Now Available to 42 Countries
Singapore Airlines Returns to Bali!
More International Flight Inbound to Bali