A powerful 7.4 Magnitude earthquake (later recalibrated to 7.1 magnitude) with an epicenter off southeast Kalimantan that struck at 3.55 a.m. (WITA) on Tuesday, 29 August 2023, was felt in Bali, rousing guests and visitors from their sleep on far-away Kuta Beach in Bali.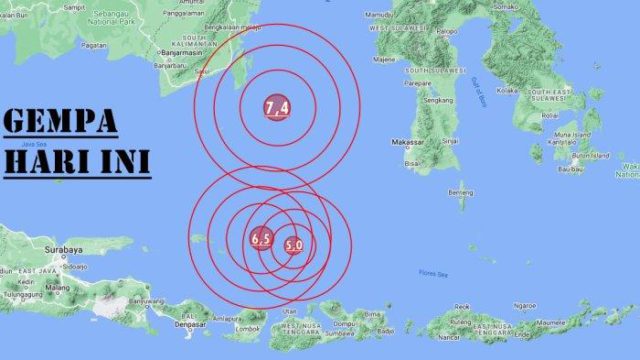 Commentary on the social network reveals that the earthquake's tremors, lasting almost one minute, were felt across the Island of Bali in Denpasar, Badung, Tabanan, and Gianyar (Ubud). Reports were received of hotel guests running to the streets and people momentarily leaving their homes.
The epicenter of the earthquake was in the Java Sea, 180 kilometers southeast of Tanah Bumbu, South Kalimantan. The main earthquake and two after-quakes occurred in a due north direction of Lombok, hit at a depth of 10 kilometers below sea level,
Two aftershocks struck in the same area, measuring M6.1 and M6.5.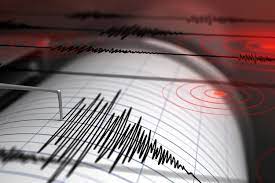 The Metereology, Climate, and Geophysical Agency (BMKG) declared the earthquake posed no tsunami risk. BMKG said the seismic event was felt across a wide area, including East Java, West Nusa Tenggara, Yogyakarta, Central Java, Bali, and West Java.
BKMG experts classified the main quake as a "deep focus" event or "slab pull," in which the Australian Tectonic Plate experienced an extended downward gravitational pull.
Historically, a 6.1 Magnitude earthquake struck at a depth of 10 km in the same area of South Kalimantan on 25 February 1969. That quake is blamed for destroying 1,287 buildings, 64 deaths, and 97 injuries.
No reports of structural damage or casualties have been received in connection with the earthquake, with officials cautioning that data and reports are still being collected.
Related Articles
Strong Earthquake in Central Java Region
RI Earthquakes Increased in 2021
Stay Informed on Bali Tourism-Related News: Subscribe to Bali Update